Enterprise Mobility: How it Impacts Travel and Transportation Industry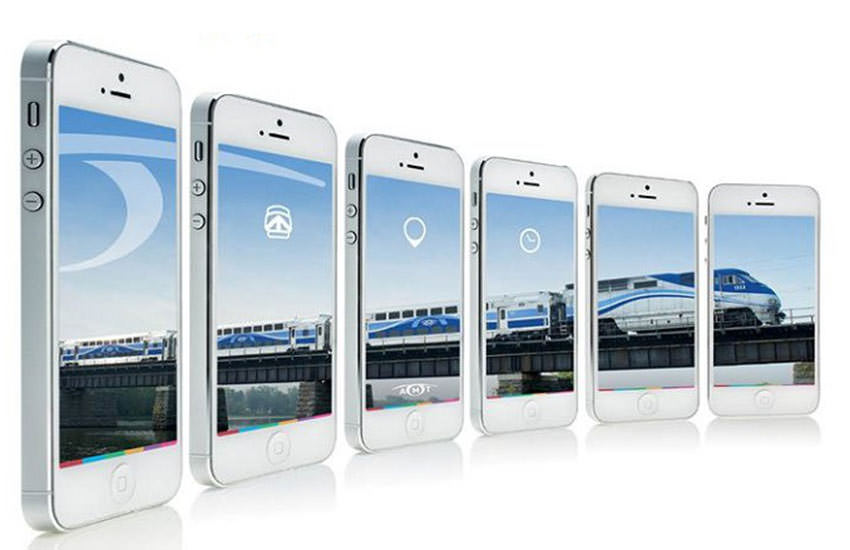 Much before the era of enterprise mobility, say around ten years back, it was comparatively easy to manage challenges related to the travel and transport engagements. However, thanks to urbanization, growing infrastructure, security hassles, and global demographic shifts, etc., of the modern times, the need for public transit via different traveling modes has intensified exceptionally. This in turn gives rise to the requirement of up-to-date information related to travel and transportation of people and commodities. The role of enterprise mobility comes into play exactly at this point as it simplifies and sophisticates the otherwise tangled tasks of the travel world to a great extent, resulting in increased productivity, high efficiency and better customer delivery.
Challenges
Taking care of specific customer requirements in the wake of high inflation rate, increasing fuel prices, downtime and latency in product delivery are the major challenges in the way of sophisticating the travel and transport industry. Rapidly emerging technology trends are among the other major concerns for the same. For companies to thwart all these and many more challenges associated with the travel and transport industry, a stiff, strong and trustworthy mobile development strategy is of utmost significance. Additionally, factors such as affordability, scalability and agility are worthwhile incorporating in the modern day software to make them viable for extracting as much information related to travel and transport as possible.
Dealing with enterprise mobility challenges
To the fortune of service providers and customers, the innovative breakthrough of enterprise mobility has overshadowed the lapse in travel and transport domain significantly, enabling businesses to meet daunting challenges satisfyingly. Below are some of the important tasks that can now be taken care of convincingly with the help of sophisticated applications.
Certain developers are keen on coming up with apps that acts as accomplished guide to airport transit. They may consist of names of all the airports in a country, followed by details on travel expenses, nearby parking, time to reach airport from different destinations via bus, train, taxi, rental car, etc. They also often give valuable tips on buying cheaper transport tickets and may be helpful to track the current status of inventory, luggage and flights.
With enterprise mobility forming the core of travel enterprise, companies can find it easier to keep track of overtime or extra hours of employees, maintain payroll records, track current position of employees so as to switch their tasks as per customer requirements, etc.
Mobile apps installed on drivers' mobile device can help them to receive and manage assigned jobs more easily. The apps also enable the employers to track their drivers through the incorporated GPS facility, thereby getting their exact locations in real time.
Mobile applications based on travel and tourism give the travelers better option on where to spend their leisure together with a list of selected hotels in the desired location.
Ticketing system has also received significant twist with customers booking their flight, train and bus tickets etc., through mobile websites and apps instead of waiting in queues for hours.
Mobile apps have surfaced that enable users to get proper information related to directions, locations to fuel stations, shortest routes, traffic situations, refreshment points, etc., while on a drive.
Apps related to Public transport come handy in guiding the commuters on their way to different destinations. These apps may provide valuable information on service times of public transport, journey planners, real-time departures and arrivals of all the metro trains, trams, etc., prompt access to timetables, closest bus, metro or tram stop, commuting fare between two stations, availability of shopping points between stations, and much more.
Companies into courier business approach professionals to develop customized courier based mobile apps that could simplify their complex processes. These apps may be used to completely automate back-end tasks and, front-office, track order delivery in real-time, let dispatchers to send detailed info of an order to drivers, keep the drivers updated remotely of the order pickups and deliveries.
Facts and figures
A KRC Research Study, conducted by Concur, the expense management company, revealed some important findings on the habits related to mobile and expense-reporting of business travelers. The 2012 survey took into account the responses of 1,000 US travelers and 500 Canadian travelers who have submitted expense reports of their regular business trips. Some important facts are as below:
A noticeable 89% travelers agree on the fact that mobile apps have improved their travel experience.
32% respondents traveling at least thrice in a month use 5+ travel apps.
62% travelers expressed their complete reliance on mobile apps while they on board.
Airline apps were the most popular among the business travelers with 44%, followed by map apps (41%) and hotel apps (30%).
Another study by Google titled Mobile Search Moments dug out some more interesting traveling facts in the wake of enterprise mobility alongside information on other business domains. Instead of asking questions from respondents, the survey attempted to track the search behavior of participants. For this, Google teamed up with Nielsen, and analyzed 6,000 plus mobile searches during Q4, 2012.
The report reveals that only 2% of the participants used to perform travel related mobile activities, which was half of navigation (4%). However, on the positive side, searches for travel gave rise to more than average follow up actions including phone calls, additional searches, etc. The detailed outcomes are given in the associated image.
To summarize Travel and transportation industry has been impacted quintessentially with the introduction of enterprise mobility. The trend has led to better productivity, enhanced customer delivery, better time to market, reduced service cost and high customer satisfaction. Inspired by this effectual boom, businesses into this domain are prompt to own customized travel and transport related mobile apps with the capable assistance of mobile app development companies. Survey reports by various recognized bodies also endorse this flourishing trend and postulate a brighter future for the industry ahead.
Finoit holds a trustworthy track of productive mobile app development services in a range of mobile OS platforms including iOS, Android, Windows Phone and more. We can develop effective mobile apps that could serve important business processes associated with travel and domain flawlessly.
If you also wish to accelerate your travel and transportation business through the wave of enterprise mobility,  just give us a shout. We  are a feasible mobile app development company to accomplish your mobile app development endeavors.
Book a Free consultation
Drop in your details and our analyst will be in touch with you at the earliest.
USA
6565 N MacArthur Blvd, STE 225 Irving, Texas, 75039, United States