Digital Transformation in Healthcare Industry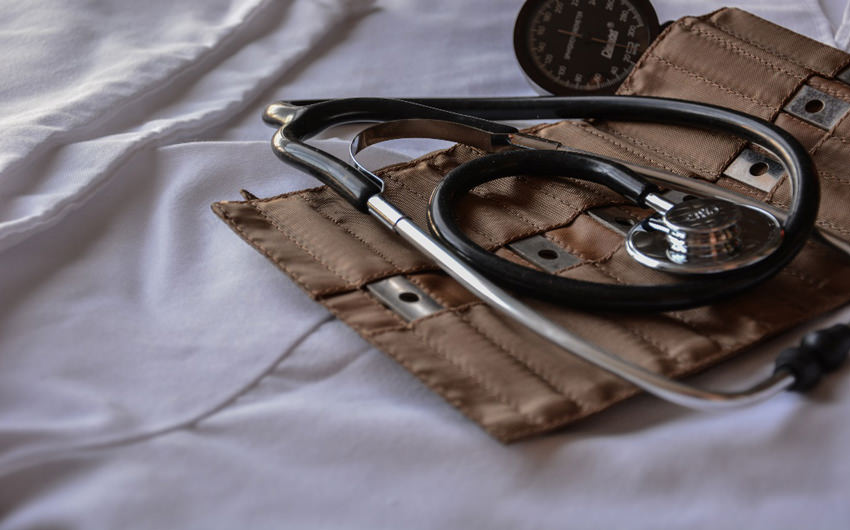 Digital revolution had evolved the way we pursue transformation! Like most other industries, healthcare has seen momentous enhancements from digital transformation. This overall includes the adoption of new technologies in the healthcare industry to help deliver a secure, high-quality patient care and exhilarate greater business efficiency. Healthcare companies are already working for patients by engaging them in versatile online mobile applications.
Healthcare companies have now realized their capabilities of collaborating with digital transformation. The integration had led to leveraging data to drive better decisions, stay competitive and drive quality care. There are trillions of data bytes created by electronic health records every day, and it has become a necessity to have ready access to patient's information, such scenarios have rephrased the industry and now healthcare is rapidly moving towards a digital-first environment where the priority is personalized medicine and empowered patients.
With digital disruption, the healthcare industry has catered to manage medical cost and quality, increase the effectiveness and efficiency of administrative functions. They have come up with digital plans to implement new technology systems and platforms that can deliver value, solve business challenges, and transform their traditional business models.
"According to a recent study by SAP Center for Business Insight, conducted in collaboration with Oxford Economics, healthcare organizations agree on the fact that digital transformation will bring positive changes, such as driving down costs and improving patient outcomes."
In recent years, healthcare companies who collaborated with digital transformation have already started to deliver billions of dollars in savings and addressed healthcare cost trends. In return, they have been rewarded by growing and increasing profits.
The studies say – the available headroom for improvement in healthcare is more than $500 billion, the future growth potential of the healthcare services and technology market is substantial and promisingly positive.
Digital technologies in the healthcare industry include both hardware, software solutions and services. To elucidate further, it includes telemedicine, web-based analysis, email, mobile phones and applications, text messages, wearable devices, and clinic or remote monitoring sensors.
Generally, digital healthcare is more apprehensive about the development and growth of inter-connected health systems that supports and emphasizes on the use of computational digital technologies, smart mobile devices, computational data analysis techniques and communication media that caters to support the healthcare professionals and patients managing their chronical illnesses and health risks alongside promoting health and wellbeing.
1. Improved Digital User Experience: The digital users are a priority in the healthcare industry. Providing a good digital experience led to improvement and productivity simultaneously. Leaders have started to put emphasis on strategy by aligning IT departments with business and operations. IT is provided and equipped with digital tools necessary for constant enhancement to move the other departments forward.
The sole agenda is to move customers from traditional method to digital platforms that reduce timelines, improves efficiency, and manages information remotely. Technology today comes handy and serves the purpose well enough to sustain and digitize healthcare industry.
2. IoT Base: IoT has uprooted the traditional approach and elated the healthcare industry overall. Telehealth, one of the major outcomes of IoT has increased the livelihood of a patient. It is now not limited to geographical boundaries. A doctor can see his patient at any point of time and from anywhere. The patient's detail, information is collected from the cloud and new readings by doctors are stored back on the cloud for future reference. This is just the beginning of knowledge expansion.
Telehealth coupled with AI brings healthcare professionals no need to physically engage with others for talent exchange. Bare access to immediate insights of data from the cloud can provide suggestions and answers to improve time to diagnosis
3. Improved Operating Systems: Digital transformation has built a boat of advances that benefit not only the patients but also the hospital. There is much focus on streamlined businesses that improve workforce management. Facilities now trust and use IoT applications, devices, artificial intelligence, robots and other connected systems. This thoroughly rationalizes the priority that increases revenue while managing risk and controlling the costs associated with these changes.
"March 2017 research from Aruba Networks(more below) found that by 2019, 87 percent of healthcare organizations will have adopted Internet of Things technology and 76 percent believe it will transform the healthcare industry."
Use Cases of IoT (Internet of Things)
1. Reduced Emergency Waiting Times: With IoT in the healthcare industry, there are tons of benefits. Many managements have already started to incorporate IoT in hospitals. One of the examples is reducing the waiting time in emergency rooms.
Mt. Sinai Medical Center in New York City — effectively slashed wait times for 50% of their emergency room patients who need inpatient care.
Mt. Sinai Medical Center has partnered with GE Healthcare and IoT-driven software, known as AutoBed, that tracks occupancy of emergency rooms among 1,200 units and factors in 15 different metrics to assess the needs of individual patients.
2. Remote Health Monitoring: With the effective solution of Telehealth, patients do not need to wait for an emergency room or a doctor to visit them. The doctors can easily vie their patients and suggest medicines remotely and gather data through cloud automatically.
IoT has made remote patient monitoring fruitfully successful. The dependencies have reduced, and immediate attention patients are at a good place by trusting IoT. Telehealth has minimized the costs and eliminated the need for frequent and unrequired visitations.
3. Availability and Accessibility of Critical Digital Hardware: Modern hospitals require a digitally enhanced next-gen software and hardware to function and streamline the advance management. However, such technologically ahead appliances like any other electronic devices, are prone to numerous risks like power outages to system failures. Such situations could possibly be a matter of life or death for any patient.
"A new IoT-driven solution from Philips, called e-Alert, aims to solve that problem."
4. Workplace Management: It's important to manage the workplace at the hospitals. Effective and efficient flow ensures reduced errors and enhanced productivity. It's important to maintain the maximum amount of security for both patients and hospital staff without the ability to regularly tracking and monitoring assets such as staff members, patients, and hardware — throughout the building.
This could easily be managed in smaller institutions, but for larger facilities with multiple structures, campuses, segments along with thousands of patients and staff members, it becomes tedious and time taking.
Many are taking the advantage of IoT and real-time location systems to enable asset tracking easily. The idea is not only an inexpensive method of monitoring everyday activities in a hospital setting, but it has proved too modest, operative and front-line.
5. Drug Management: One of the most exciting breakthroughs of IOT in the healthcare industry is regarding management of new forms of prescription medication.
E.g. Pills containing microscopic sensors that are the size of a grain of rice can send a signal to an external device — usually a patch worn on the body, to ensure proper dosage and usage.
Such information could be invaluable for patients who are not very good at remembering the time of medication dosage. There is no need to worry about the dosage management by any other member of the family as well thus reducing the monitoring time.
6. Manage prolonged illness: Recurring health issues are a pain to many patients. Such illness needs constant doctor's attention. IoT has made a breakthrough in such diseases. It's the combination of multiple IoT enablement gadgets that have made innovation in treating prolonged illness such as wearable tech, next-gen analytics, and mobile connectivity.
E.g. Fitbit uses the IoT technology to monitor a person's personal health like stress level, heart rate, calories count. Such information can be shared with a doctor to help solve recurring issues.
Conclusion:
This digital revolution is one of the most illuminating theories of today's time. It has brought major changes in almost all aspects of our lives. Healthcare being one of the core segments for any nation, is vastly affected by it. Emerging technologies like Artificial Intelligence, IoT (Internet of Things), Data Security, Robotics, Artificial Intelligence and others have disrupted the modern-age healthcare industry.
Such rapid advancements evolving in the face of technological disruption in the healthcare industry have necessitated development of IoT enabled healthcare systems and devices by healthcare companies and service providers, to provide world class facilities. Such developments also ensure fewer errors, reduced wastage, timely service, improved growth, skilled employees and unique digital user experience.
Finoit Technologies is a renowned custom software development company providing  mobile, sass and IOT application development services. We have developed over 450 mobile apps, and have assisted many solopreneurs in their journey of startups by functioning as a tech partner and rolling out their product ideas. For questions/queries, you may write to us at [email protected]
Book a Free consultation
Drop in your details and our analyst will be in touch with you at the earliest.
USA
6565 N MacArthur Blvd, STE 225 Irving, Texas, 75039, United States