Answer These 5 Questions to Determine the Best Pricing Model for Your App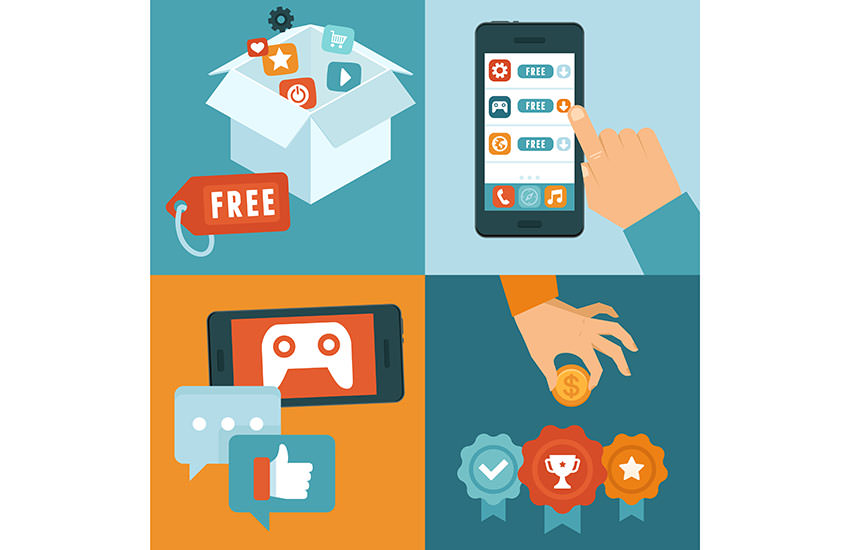 Let's say you work as a developer, and you are making apps for productivity or for entertainment, yet you can't figure out how much you should charge for them. Well, this is not too difficult, but you still need to give it some thought, considering how price is an important component for success in this field. The following article is here to help you determine the right price for the app you are developing, by answering these five simple questions. Once you have those in check, determining the price should come easy.
Who is your target audience?
The first thing you need to answer is the question of who your target audience is. Who do you want to sell your app to? If you are developing for kids, you need to take into account that children don't have a stable source of income, or credit card for that matter, so your app is very likely to be free and earn revenue based on the clicks you have in the ads. This is a constant source of income, but on the downside, ads usually result in poor reviews because people find them annoying. People would rather cash out the app they want to use, without pop ups that are constantly bugging them.
How much have you invested in your app?
The next important thing to determine is how much time and money you have invested in the app's creation. So, when you ascertain the approximate number of downloads, that number needs to make up for the price and pay off your team as well. Again, this depends on your target users, so if your app is something the general public is likely to download, then this number is fairly high and the price can be lower and more alluring.
How many people will find your app useful?
If your app is there to help out with a specific problem, e.g. you've developed something to help teachers get their students more engaged, then you can't hope that everyone will be interested in it. So, ask yourself what is an affordable price for teachers and figure out their general monthly revenue. Also see if there are competitors in the same field and see what they charge. Ask yourself why your app is a better option for that specific audience. If it doesn't offer anything that the competition isn't already offering, then you need to make the price lower.
What makes your app unique?
This is an important component, since apps usually have similar features, so it can be difficult to bring something groundbreaking that will attract the masses. These unique and useful apps are premium apps and they usually cost a lot of money, but at the same time, they are there to help specific people, like the teachers in the previous example.
If your app is the best of its type then you should charge more for it, clearly. The main problem is getting someone to pay a lot when they don't know whether you are a trustworthy developer. When you are new on the market this could be a problem, and one bad review on an expensive app is basically its demise.
Are there additional in-app purchases?
Here's a question that is also, in a way, an answer to the aforementioned pricing dilemma. If you have a deluxe app, but don't know how to come up with a price that will satisfy customers, create an app with in-app purchases.
With a lower price the customers can see some of its basic features and that it can outperform your competitors, and those who are interested in the full package will obtain additional functionality via in-app purchases. Moreover, maybe there are users who do not need everything you offer, so they are pleased with unlocking only some of the features that they intend to use. This way it is fair for everyone.
As you can see, these are some of the most important questions that determine the price of an app. Your initial investment, your target audience and the very quality of service you are offering. Common and easy to make apps usually cost about 50 cents, whereas a deluxe app for a specific purpose can go as high as $1000. If you are making an entertainment app, then you can either go with freemium or a small price, but the later is usually better.
Finoit Technologies is a renowned mobile application development company providing Web and iphone app development services. We have developed over 450 mobile apps, and have assisted many solopreneurs in their journey of startups by functioning as a tech partner and rolling out their product ideas. For questions/queries, you may write to us at [email protected]
Book a Free consultation
Drop in your details and our analyst will be in touch with you at the earliest.
USA
6565 N MacArthur Blvd, STE 225 Irving, Texas, 75039, United States