6 App Marketing Clichés That We Should Avoid?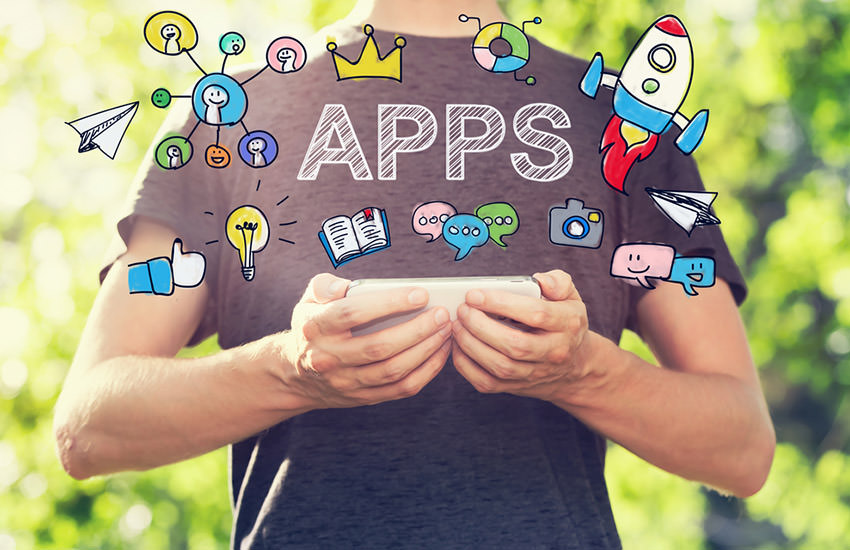 The mobile app industry has been able to grow so much revenue and competition over the past few years, and it it's still such a lucrative business that are a lot of people looking to get on board in this industry. Though almost all the categories are flooded with apps, still, this doesn't mean that it's impossible to be successful in developing and selling mobile apps. It also doesn't mean that it will be a piece of cake, you will have to work hard in order to get where you want to be.
There are a lot of things you need to take care concerning your business, but the two most important things you have to achieve are:
Find the need and market for your app
It is essential that you deliver a quality product, meaning that the app you developed is working normally, without bugs, that it is optimized properly and that it offers a good user experience. If you don't have these ingredients, people won't like your app, simple as that.
On the other hand, your app can be as good as it gets, but if you are not able to reach your audience and advertise properly, nobody will know about it and you will not manage to sell any of your apps. A lot of people don't know how to market their apps properly and they get lost in the sea of competitors.
Here are the most common mistakes you should look to avoid when marketing your app.
Developing an app before previously discussing the marketing plan
One of the biggest cliches about apps is that you can simply create one, post it on all app stores, and expect to get hundreds of thousands of downloads in return. People get blinded by the amazing success of some apps and they think that it came so easily.
Only a company that has developed an influential web presence and a great target audience can expect to utilize on these assets in order to properly promote, market and sell a brand new app. Without these things, the number of downloads is going to be insignificant.
Despite the fact that your landing page cannot be the overwhelming factor for advertising your mobile app, it is still important that your website shows your potential consumers that you have a mobile optimized version of your app as well. Make sure that you make this option visible and that you include a clear call to action for people to download it. This and many other marketing steps must be taken before you start developing your app in order to prepare everything for launch.
Create distribution plans, build your social networks, build a strategy for monetizing your app and tie all of these things in one strong knot called your website. When you prepare for everything, you never know when something will blow up and start giving results. Additionally, you will be able to create a buzz for your app and make it easier to find online.
Creating a mobile website as if it were an app
The bar for a good app has been set pretty high, given the fact that there are over 700,000 of them combined both in the Google Play store and in the iTunes app store. When you publish an app which is basically a launcher for your mobile website, this shows your customers that you actually don't understand the mobile web and this will make them search for some other native app online.
Native apps are designed for the quick internet world where users have limited time and shaky connections. It's really great that your app works properly when a user has a full battery, but what happens if the user needs to use that app on a plane, in the subway, etc. This can be a challenging task, and that's why companies focus on creating apps that are web-based so that they simplify the whole process. However, this is a wrong move, because users don't really care how complex your development process is: they just want to have a great experience with your app.
Neglecting the customer base of your app
The true value in mobile comes from its personal side. When a user installs an app, this means that he or she is carrying a part of your company with them every day. This is a perfect opportunity for you to engage with your customers on a personal way and listen to what they have to say to you. Essentially, it is a very good idea to make them feel appreciated as your customers by acknowledging their loyalty to you.
There are lots of companies that invest a lot into developing their apps, and they fail when it comes to connecting with the consumers who downloaded their product. If you implement two-way communication in your app, you will be able to make every customer feel special to a certain point.
Users will always have questions, suggestions, or problems they experience with their apps and it is important to know them. In the modern business world, the importance of what consumers have to say holds greater value than ever and their expectations are high.
People expect that their voices be heard and that their needs get fulfilled. When it comes to mobile apps, your main communication channels include reviews and ratings you must implement. Most app stores have no space for similar things, or there is too little of it and, when consumers cannot share their opinion, they will feel like that company doesn't care about them.
Make sure to ask for the necessary feedback, so that your customers feel appreciated. Furthermore, they can even point out to some mistakes and you might end up improving your apps.
Not performing market research
If you want your app marketing strategy to be successful, you will have to do some market research. Additionally, you cannot know if your app has any chances of breaking through if you don't see what its chances are. Continuing forward like this is like looking for a needle in haystack, and this is one of the reasons why many apps fail so badly.
Your app idea might be on point, but there might be similar apps out here that already have a base of consumers, meaning that there is simply not enough room on the market for that particular idea.
Before unleashing an idea however, and starting your marketing efforts, you must research your competition, the audience you intend to target, and some of the local markets you plan on hitting. Like I mentioned before, the competition is fierce and the market is saturated. This means that you must make sure that your app idea has value to it, before you set the whole process in motion.
Falling for app store optimization myths
App store optimization is quite important if you want to rank your product high and make it noticeable. The number of organic downloads can be a crucial growth factors that leads to your app achieving a "marketing boom". However, there are a lot of myths that people spread and, more importantly, believe in when it comes to app store optimization. Here are some of the most common ones:
Changing app titles often in order to adapt to highly ranked searches: the title is probably one of the most important aspects in app store optimization. However, when you change the title in order to chase trends, you will always start from scratch, and your previous ranking will drop. Additionally, you will destroy any word of mouth you initially had. Once you choose a title, it's there for good, so choose wisely.
Keywords don't matter: a lot of people say that because SEO and ASO are completely different things, that there are no similar rules for both. It's true that they are different, but they do have some similar rules. For example, it is essential to insert well-researched keywords with craft and avoid keyword stuffing.
Reviews matter the most: ratings matter, and they might convince someone to download an app, but they are not that important when it comes to app store optimization. Like I mentioned before, ratings are there for your consumers to give you their feedback and feel appreciated and this is their biggest value.
Overselling your app
One of the biggest mistakes that leads to a catastrophe is to get overconfident with the quality of your mobile app. A lot of developers get their target audience overhyped and they promise a lot of things that aren't realistic. Little do they know that consumers have a great memory and they will not ignore being lied to.
After launching an app that is nothing like what was promised, users start spreading negative reviews, bad ratings and the whole word of mouth thing backfires in the developer's face. This can ruin the whole app, even though it might be decent. But, consumers don't care about that, they want to get what was promised to them.
Additionally, the company's brand, image and integrity can get destroyed and the whole organization could suffer getting back on track in the future. Make sure that you promise what you can deliver, and never set your crowd's expectations too high.
By addressing all of the issues mentioned above, you will make sure that your app doesn't fall down immediately after you release it. They don't guarantee you great success, but you will set a solid ground, and with apps, it's not uncommon that this small, solid start takes a huge swing and grows into amazing success.
Finoit Technologies is a renowned mobile application development company providing Web and iphone app development services. We have developed over 450 mobile apps, and have assisted many solopreneurs in their journey of startups by functioning as a tech partner and rolling out their product ideas. For questions/queries, you may write to us at [email protected]
Book a Free consultation
Drop in your details and our analyst will be in touch with you at the earliest.
USA
6565 N MacArthur Blvd, STE 225 Irving, Texas, 75039, United States