Top 5 Unique, Lesser Known Ways to Drive More Traffic to Your eCommerce Website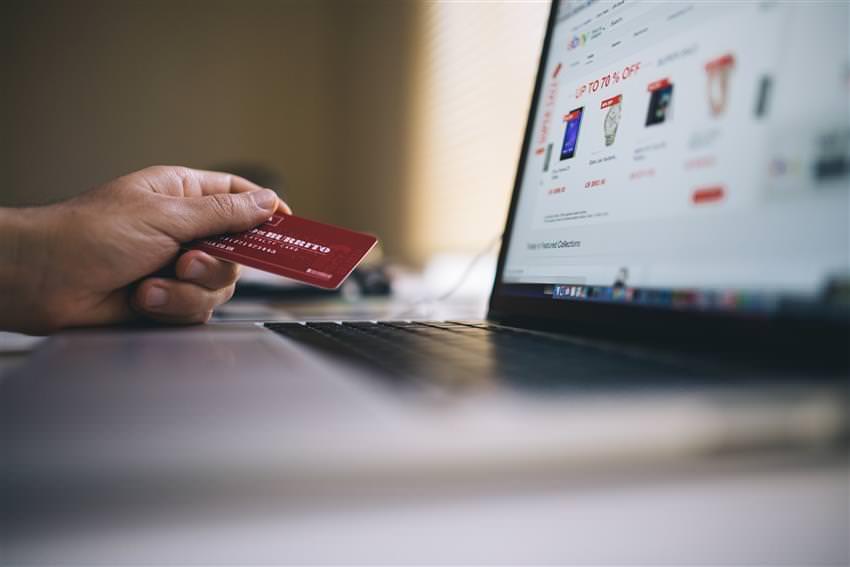 So, you've got an eCommerce website and looking to drive a landslide of visitors to it, in a desire to increase sales. If you're one of those companies having a physical establishment on the high street, you might perhaps go for the traditional marketing strategies; but then, not all of them are relevant and applicable to the eCommerce scheme of things.
If that's the case then you need to put a 'digital marketing' campaign in place to drive volumes of traffic to your site.
How?
The web is inundated with scores of conventional strategies and tips to increase visitors to an eCommerce website. Though most of these strategies are practical and, for sure, deliver results over time; factors such as increasing competition in niche categories and frequently changing search algorithms make it more and more difficult for webmasters to get themselves noticed on the web.
For webmasters who prefer conventional strategies such as on-page and off-page SEO, guest posting, social media outreach, etc., survival is tough and their existing rank on search results is always in danger.
Why?
If you keep on doing the same things every time, you'll keep getting the same results every time. It's that simple! And what if your competitors, too, use the same strategies? The equation will be balanced and your rank on Google will be driven by the law of probability and uncertainty.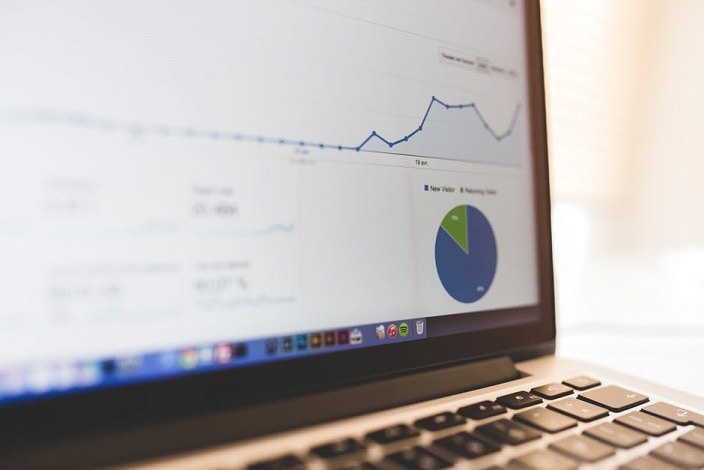 Then what to do?
As the Internet world continues to witness an unending streak of innovation, digital marketing has gone a step ahead of the curve to introduce several new things that are lesser-known and bound to improve the reach and visibility of your eCommerce website on the web.
Some of these methods are proven to deliver rapid results, helping you connect, engage and publicize your business concepts globally. Being less-known, they help you humble the competition too.
Here're the 5 lesser-known, effective tips to increase traffic to your ecommerce website.
1. Influencer and user marketing
Recent surge in influencer marketing has piqued the interest of businesses the world over. More and more companies are now looking to capitalize on this in-thing to make the best use of their brand's advertisement.
User-generated content and influencer marketing have become the go-to option for enterprises as TV viewership continues to decline, and the cost of social media advertising continues to balloon.
Social influencers provide an effective, multi-platform strategy to promote your brand or product. Together with the growth of marketing resources, a robust return on investment engendered from influencer content has inspired advertising industry to consider it as a dependable marketing strategy.
Let's have a look at the top 3 benefits of influencer marketing and user-generated content:
Influencers are the new word of mouth
Endorsement by celebs was once regarded as the most efficient marketing strategy. Hiring a renowned spokesperson to beat the drums for your brand or product helped you engage the widest audience possible with a familiar face and persona.
However, the advent of social media and round-the-clock online access has coined influencers as an all- new species of marketing celebs. Brands are investing heavily to gain extended outreach through user-generated content that catapults their specific services and products from the ground up.
Unlike the celebrities, whose interest level can frequently be jaded, influencers are seen as a more steadfast and enthusiastic representative by contrast. Unprejudiced product promotion and relevant experience fuse together to result in a better following, driving increased buying conversations.
People are generally more likely to buy the words of an influencer as compared to a celebrity having no stake in their role as the face of a product or brand, for that matter.
User generated content can help improve conversions
A recent study, carried out by Dr. Jonah Berge, revealed that the user generated content (UGC) for purchase recommendations is pushed online by influencers 22.2 times more than that posted by average users.
82% of the participants involved in the study agreed that they'd trust the recommendations provided by a micro influencer, which only accentuates the significance of targeting the right genre of audience for your brand or product.
User-generated content carries little or no fabrication
For users, the credibility of the content is of extreme importance. When whatever information you come across on the web is the foundation for skepticism, potential consumers can be convinced to purchase a product if approximately 74% of a brand's influencers indorse it. This is down to the fact that influencers are generally deemed to be well-informed people having a wealth of experience under their belt to detail how a particular product should work.
The growing authority and dominance of user generated content and influencer marketing has inspired entrepreneurs and companies to re-think and re-draft their current social media marketing tactics.
Tip: Try Speakr
Speakr is a software platform and agency that pairs brands with leading influencers to help you amplify your marketing campaigns. Jump on the bandwagon, today, to discover how Speakr can give your marketing efforts a new lease of life.
2. Content syndication can boost your business, big time
Content syndication has been around since ages, as a precise approach to increase website traffic and reinforce the performance of curated content. Though not a novelty, content syndication has witnessed a reboot in the marketing world during recent times.
The core idea fueling content syndication is that you pay for re-publishing certain specific content on your eCommerce website that was originally published somewhere else.
For instance, if you read an editorial by the Associated Press published in your regional newspaper, that piece is a syndicated content. Also, if you watch a repeat telecast of a TV show on a channel other than the one which originally aired the show in the first place, that's what we call 'syndicated content'.
Content syndication is a failsafe way for small/medium publishers to push out more and more volumes of content at a quality higher than what they could get on their own.
Content Syndication is a two-way trail
You publish content syndicated from others
You syndicate your own original content to others
Whether or not syndicated content truly works depends on which of these approaches you follow.
In the first case – you will typically do well by avoiding syndication as far as possible, with a few exceptions no doubt.
In the second case – you can drive numerous benefits by getting other brands to syndicate your content.
Advantages of content syndication:
Increased outreach
Syndicated content, as such, reaches a wider audience by making the most of the platform where the content piece is syndicated. Some of the leading content syndication sites pride on having massive social media following (1 million, and even more). It means you can effortlessly see your subscriber counts pick up the heights.
Better SEO
The right syndication platforms offer bylines to the authors, which includes a back link to your eCommerce website. And we all know what back links can do to your ranking on Google.
More lead generation
By prudently targeting the websites where you syndicate your content to match the websites where your buyer personas are already active, you can witness a significant expansion of your roster of qualified leads.
Implicit Promotion
While most sites clearly forbid promotional blog posts, you may include links to your profiles on social networks in your author bio, or a call-to-action button which links to a landing page on your site with your original content.
Tip: Try Disqus
Do not underestimate the prowess of Disqus to drive volumes of quality traffic to your website. It's more than just a plugin to handle comments section on your blog posts. Use Disqus to transform your blog comments into radically viral conversations with real-time posting and updating across email, mobile, and several social media channels.
3. Boost your SEO with schema microdata
One of the most recent evolutions in the SEO space is dubbed as schema markup. This novel optimization method is one of the most influential, but lesser-known forms of SEO practices being implemented these days.
Once you get hold of the concept and how to make the best use of schema markup, you can actually lift your site in the search engine result pages (SERPs), thence inspiring a drastic increase in traffic.
First, let's understand what schema microdata is all about:
Schema markup is, basically, a code that you place on your site to help search engines come up with more informative search results. If you've ever implemented rich snippets, you can easily understand what schema markup is all about.
Let's have a look at the SERP entry given below for a local business that has implemented schema markup on its events schedule page. Here's what it looks like:

The schema markup directed the SERP to return a schedule of upcoming events at the hotel. This, for the users, is remarkably helpful.
Schema helps search engines understand what your data means, and not just what it says.
Your website content gets indexed and displayed in search results. Obviously. However, using schema markup, you can make your website content indexed and displayed in search results in a different way.
How?
Because the markup helps search engines understand what that content actually means.
For example, let's say the term "Finoit" appears in an article. The search engines see this, and generate a SERP entry with the term "Finoit." However, by using the right schema markup around the term "Finoit" you can tell the search engines that "Finoit" is the publisher of that article, and not just two random words.
Search engines, then, deliver results that showcase better information for users searching for "Finoit."
Schema markup deploys a unique semantic vocabulary in the microdata format
To effectively implement schema markup, you need to learn no coding. Web pages having markups still have HTML. The only difference is that you add bits of schema.org vocabulary to the HTML Microdata.
Schema.org, the official website for schema markup, was developed by a collaborative team from Google, Yahoo, and Bing.
Why should I care?
Schema markup is important and can prove instrumental in strengthening your website with quality SEO, which can consequently drive more traffic to your eCommerce website. Schema markup helps your site rank better for all sorts of content types.
Data markup is available for…
Articles
Local businesses
Restaurants
TV episodes and ratings
Book Reviews
Movies
Software Applications
Events
Products
Schema markup was developed for users
When a site contains schema markup, users can see vital information about it in the SERPs. Users can get to know what the site is all about, what they do, where they are, how much the stuff cost, and much, much more.
And for that very reasons people generally regard schema markup as "your virtual business card."
Tip: Try Google Structured Data Markup Helper
Use this free tool to understand how you can implement schema markup on your site.
4. Submit your content to aggregator sites
First things first, never ever try to spam Reddit and other similar websites in an attempt to "hit the jackpot" of traffic since it's never really going to happen.
When using Reddit, a volcano of information and traffic that you can drive to your eCommerce website, remember "Reddit is for Reditters, and there's no room out there for spam marketers."
Members of communities such as Reddit are extremely savvy to spam disguised as legit links, but once in a while, there's no harm in submitting links that these audiences may find effective and beneficial. Choose a relevant category, called a subreddit; submit your piece of content; and you're done! Wait and watch the traffic cascade in.
Tip: Try Flipboard
You can consider using news aggregator sites such as Flipboard to increase traffic to your website.
5. Content repurposing
Developing original content for your website consumes a significant time and resources. It frequently includes tones of research, along with the time it required to write, edit, design and publish the content on your website.
However, every content piece you create has the potential to help you harvest your business objectives and benefits, no matter you intend to increase traffic to your site, capture new leads, or collect more authority backlinks.
So, how about making the most of every content you create?
How?
The answer is 'content repurposing'.
Let's understand how you can easily repurpose content to extend your outreach to more and more people, thence boosting your website's traffic.
Why should I repurpose content?
Content repurposing offers advantages more than one, let's have a look:
Saves time and resources required for content curation
And the time and resources you save can be utilized more effectively in several other 'paid' ways to increase the flow of traffic to your site.
Helps you reach out to a new audience
When we talk about content, not all of us prefer the same mediums. For instance, some people prefer reading stats, while others are more inclined towards watching a video or listening to a podcast.
By reformatting your curated content for different platforms, you can expand your outreach and entice more people.
Max out your SEO efforts
When you develop the same content topic in different formats and for different platforms, you cash in your odds of targeting more and more users through a specific keyword. This implies that your business, this way, gets more opportunities of appearing in SERPs when a user initiates a search query using those phrases and words.
Permits you to repeat key information
As per the tried and tested Marketing Rule of 7, people who hear a message 7 times are more likely to close a deal. To get your message sink in, repetition is specifically vital. Repurposing your content provides you an opening to repeat your key message that many times, and perhaps more.
Have a look at some handy tips to help you repurpose your content:
Turn lists into individual content pieces
Create a presentation and submit it on SlideShare
Publish an infographic
Refresh, revive old posts
Create a video series or podcast
Turn stats into social media posts
Create a marketing guide or an eBook
Repost on social media
Tip: Try Medium
Medium helps you republish your blogs and push them to a wider segment of audience, just like a social network, but for blog contents.
6. Social media
Given that social media is very popular, it is imperative that you start focusing on social media marketing in order to boost traffic and grow your ecommerce business. When posting, pick your words carefully, as this approach can bring a larger audience to your doorstep, but it can also destroy your reputation if you mess up.
Share only relevant content and always keep the experience interactive by providing your followers with tips and updates.
Add social buttons to your site and on your product pages, to attract more customers. Give the customers the option to write and share a review.
Also, if you have the funds, you can always invest in Promoted Tweets, Facebook ads and mobile ads.
7. Engage in email marketing
Ask your customers to subscribe to your email list, and reward them with updates, discounts and coupons. By doing so, you will significantly increase customer engagement.
Through various offers and updates you will create a sense of anticipation and value that will encourage them to actively engage with your brand. Regular updates not only maintain your brand's presence in their minds but also generate excitement, and so customers are compelled to explore your offerings repeatedly.
Conclusion
So, this sums up our list of top 5 unique, lesser-known ways to drive more traffic to your eCommerce website. Give them a dry run and, rest assured, you won't be disappointed!
Finoit is a renowned mobile app development company providing custom software development services and IOT application development services. We have developed over 450 mobile apps, and have assisted many solopreneurs in their journey of startups by functioning as a tech partner and rolling out their product ideas. For questions/queries, you may write to us at [email protected]
Book a Free consultation
Drop in your details and our analyst will be in touch with you at the earliest.
USA
6565 N MacArthur Blvd, STE 225 Irving, Texas, 75039, United States