4 Things Startups Should Outsource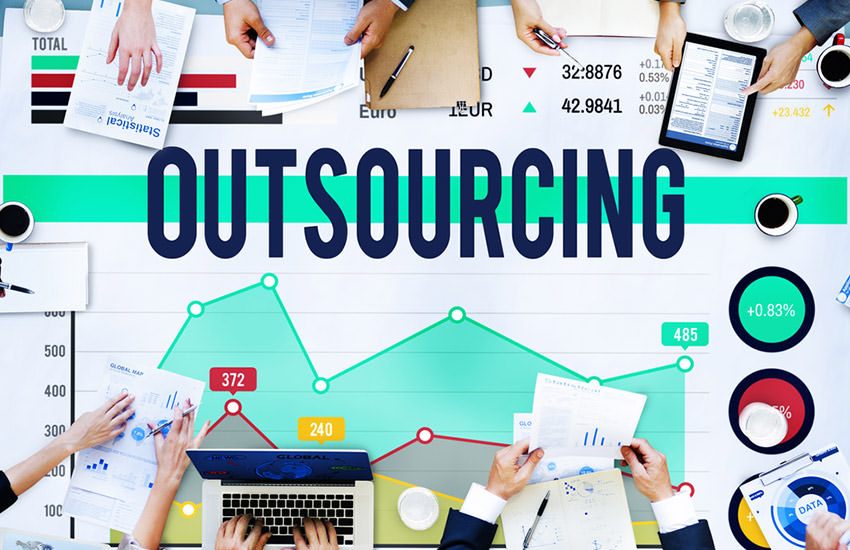 For a small business or a startup, any reduction in overhead costs can let business owners shift more revenue towards operational growth, and simultaneously free up their time. Outsourcing can provide startups with operational expense control, continuity and risk management, not to mention an improvement in the work/life balance of startup owners. So, here are several things every startup should outsource so that they can contribute to the growth of their business, while at the same time freeing up their time.
Content Marketing
Content marketing is an easy-to-digest method that is designed to educate the audience, without being too pushy. It has a goal of generating leads, and also to nourish the relationships you build with those leads so that you can improve the chances of making a sale. So, rather than spending time producing and distributing content, outsource it by hiring a team to tackle it. Start small by hiring a freelance writer or a writing agency. Both of these options will save you money and help you build better relationships with customers.
Taxes and Accounting
No business owner should have to do their own taxes, mainly because it gets more and more complicated and time-consuming to stay on top of all of the expenses, especially as their business grows. So, hire a reputable person to keep all of your finances in order, give you safe advice and help you grow your business. Having a Certified Professional Accountant, or a CPA, will help you in organizing your finances and determining which parts of your startup bring the most and the least income.
Web Development and Graphic Design
Whether you are in need of an attractive website or a logo that will define your brand, a professional graphic designer can help you make your startup look its best. Whatever your goals are, hiring a graphic designer with talent, visual skills and aesthetic sensibilities will fulfill your vision and enhance your brand. Many designers also offer a variety of web design service, which will make your website look great and work flawlessly.
Conversion Optimization
Many businesses generate leads through online marketing, and the content we mentioned above works great for converting them into leads. The average conversion rate across industries is over 2 percent, where the top of 25 percent of websites have conversions of 5 percent and higher. There are a ton of things you can do to improve your conversion rates, but this can be a time-consuming process. So, instead of trying to manage, track and test this continuous cycle of changes, you can opt for working with an agency that is specialized in conversion optimization.
There are a lot of things startups can outsource. So, look at your team, the processes and work you are doing on a regular basis. Consider outsourcing those areas where both you and your team struggle. You can also take a look at the difference in costs between outsourcing and a full-time hire, because that difference alone will help you decide.
Finoit Technologies is a renowned mobile application development company providing Web and iphone app development services. We have developed over 450 mobile apps, and have assisted many solopreneurs in their journey of startups by functioning as a tech partner and rolling out their product ideas. For questions/queries, you may write to us at [email protected]
Book a Free consultation
Drop in your details and our analyst will be in touch with you at the earliest.
USA
6565 N MacArthur Blvd, STE 225 Irving, Texas, 75039, United States