Why Should You Develop a SaaS Product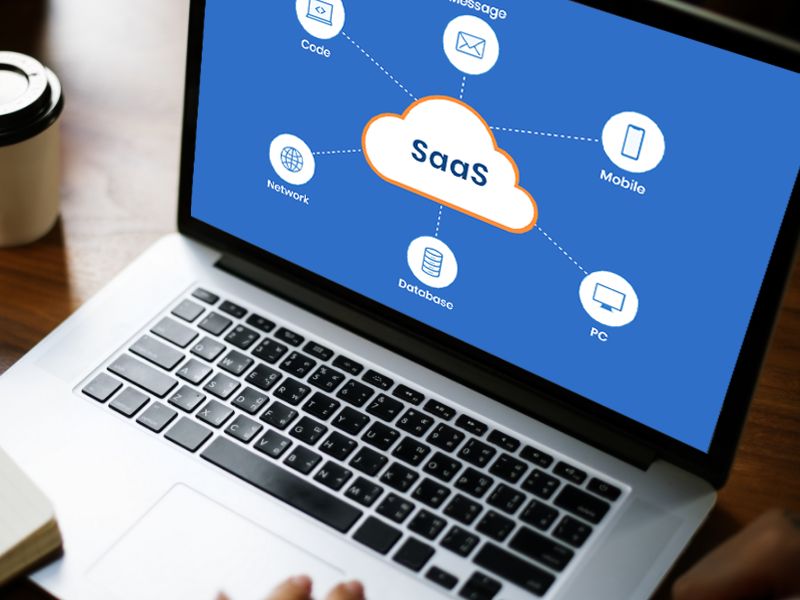 Are you struggling to keep up with the ever-evolving market demands, or searching for ways to expand your customer base and increase revenue? Developing a SaaS product could be the answer you've been searching for. As a growing business, you know that scaling and expanding your reach can be challenging.
However, SaaS has emerged as the leading software delivery model that hosts numerous benefits for startups, growing businesses, and established enterprises alike In fact, according to a recent report, the SaaS market is expected to reach $30.7 billion by 2026, demonstrating the growing demand for these solutions.
Business leaders around the world are already reaping the benefits of SaaS products. As Mark Hurd, CEO of Oracle, states, "We believe that SaaS offers tremendous opportunities for businesses to grow and compete in today's rapidly evolving market."
In this blog post, we'll take a deep dive into the advantages of SaaS and show you why it should be critical for your business. Without further ado, let's get in!!
Discover How SaaS Can Drive Your Business Forward
Fast track to success.
SaaS products can be developed and launched rapidly, without the same amount of time and resources as traditional software products. For example, Slack, a SaaS product that revolutionized workplace communication, was developed and launched within a few months, and within a year, it had over 500,000 users. This rapid development allowed Slack to quickly test and validate its idea and get its product to market faster than its competitors.
Lower barrier to entry
As per Satya Nadella, CEO of Microsoft, "SaaS lowers the barrier to entry for customers who want to try out new products, making it easier for them to consume software with lower risk and lower upfront cost." SaaS products offer a cost-effective and accessible way for users to try out new software solutions without needing to invest in reliable custom software development services, enabling them to experiment and innovate without a significant financial commitment.
Unlock a steady flow of revenue
SaaS offers a reliable and consistent source of income through its subscription-based revenue model. This predictable revenue stream can be immensely beneficial for businesses, enabling them to plan and budget more effectively, while also providing a stable financial foundation to support growth and innovation in comparison to web apps. If you want to find out more about the differences between them, read Which is better for your business- SaaS VsWeb Apps.
Transform one-time buyers into lifelong
Creating a SaaS product can be a smart business strategy due to its potential for improved customer retention. The subscription-based model creates a commitment from users to continue using the service over time, which reduces the likelihood of switching to a competitor. This can save businesses costs in acquiring new customers, as retaining existing ones can be significantly more cost-effective. Additionally, this model provides a stable and predictable revenue stream that can support long-term growth and success.
Free up your resources and focus on what matters
Cloud-based solutions have become a preferred option for IT professionals due to their low maintenance and support requirements. A survey by BetterCloud indicates that 78% of IT professionals prefer cloud-based solutions because they require less support, maintenance, and upgrades. Moreover, Gartner's study shows that cloud-based solutions can cut IT labor costs by up to 50% as updates and fixes are automatically pushed out to all users, freeing IT staff from the need for manual updates and support.
Unleash data power
SaaS products offer businesses valuable data insights into user behavior and preferences, which can be used to improve the product and make informed business decisions. For example, Spotify uses data analytics to provide personalized music recommendations to users, resulting in higher user engagement and retention. By analyzing user data, Spotify can identify popular songs and genres, and suggest new artists and playlists to users, making their listening experience more enjoyable and personalized.
Break the geographical boundaries
According to a report by Market Research Future, the global SaaS market is expected to reach $220.21 billion by 2026, with a compound annual growth rate of 21.20% from 2020 to 2026. The growth is attributable to increasing adoption of SaaS by businesses. One prominent reason is the sheer ability of SaaS to enable seamless remote coordination, which effectively overcome geographical boundaries.
Adapt with ease
In today's dynamic business landscape, agility is a key factor for success. With SaaS products, businesses can enjoy unparalleled flexibility and agility in responding to market conditions and user needs. As a result, SaaS has become the go-to choice for businesses worldwide. According to a survey by Better Cloud, 94% of businesses report a better experience with SaaS compared to traditional software, with improved agility being one of the primary benefits. This advantage helps businesses stay ahead of the competition and thrive in a constantly changing environment.
Conclusion
Developing a SaaS product can offer many benefits to entrepreneurs, including increased customer retention and revenue. With the help of SaaS, businesses can easily scale and adapt to changing market demands.
As more and more companies embrace SaaS to boost productivity and collaboration, partnering with a top-notch SaaS product development company can be the key to unlocking success and achieving your business goals.
It is thus important to partner with a trusted team like Finoit who excel in delivering SaaS development services. By doing so, entrepreneurs can ensure that their SaaS product is of high quality, secure, and meets the needs of their customers. So, if you're an entrepreneur looking to take your business to the next level, connect with the SaaS development team of Finoit right away!!
Book a Free consultation
Drop in your details and our analyst will be in touch with you at the earliest.
USA
6565 N MacArthur Blvd, STE 225 Irving, Texas, 75039, United States