What Can You Build Using Java? Top 10 Things Businesses Use Java For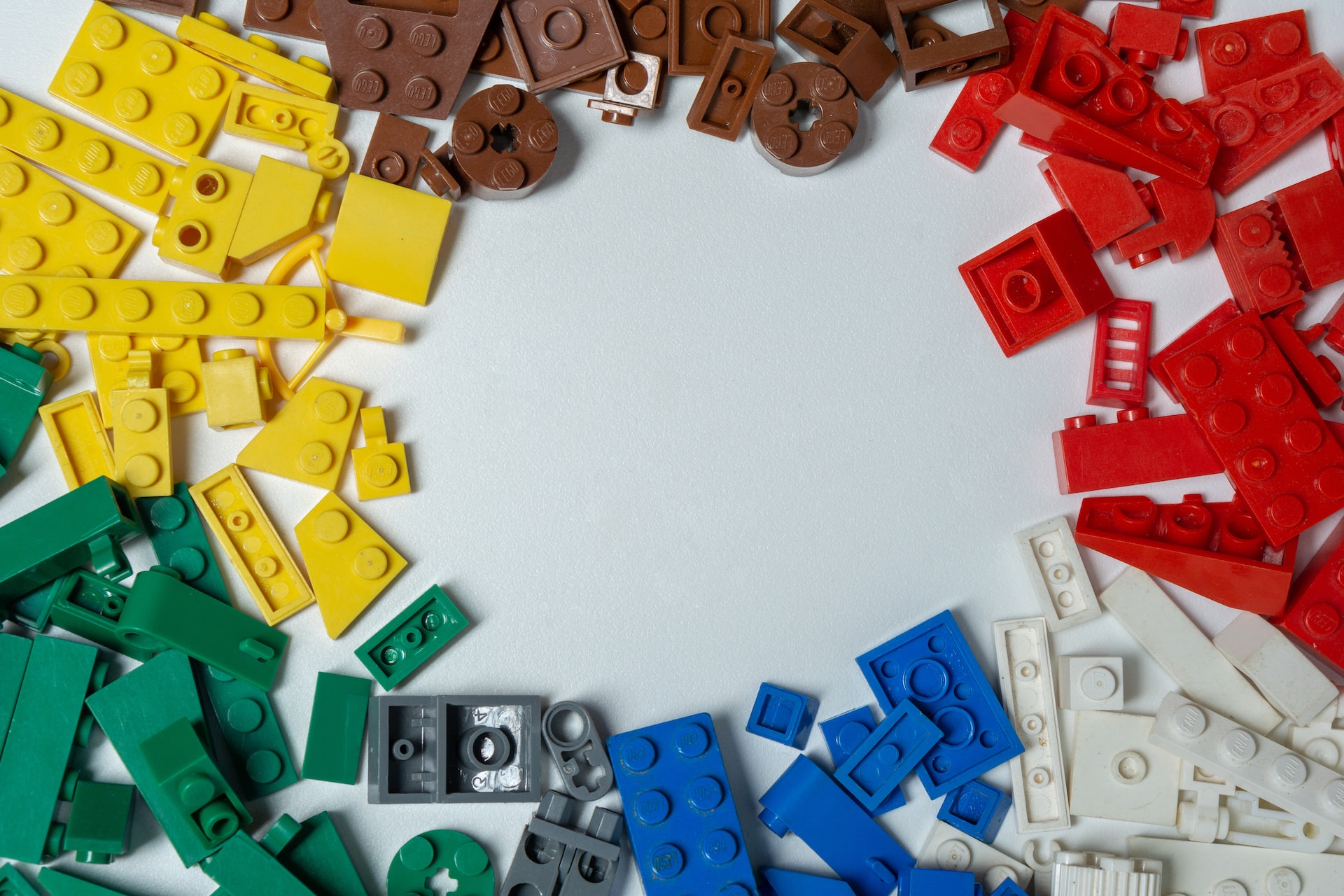 Java is a universal language that can be used for various purposes. If you're looking for Java as a programming language, there are various ways and use-cases you can follow with different types of service providers who specialize in those services and use cases. 
This post will look at the most common types of Java use cases or what you can build with Java. We will also look at the key benefits of Java and how to screen and select a company for your project.
Remember that this isn't an exhaustive list, but it should give you a good idea of what to expect when you are outsourcing. So without further ado, let's get started!
How to
Choose What to Build with Java?
There are a lot of factors to consider when choosing the right Java development use-case but here we will focus on three critical elements when choosing Java development use-case. 
Requirements

: First, you need to consider the specific needs of your project. Do you need a custom solution, or can you use an off-the-shelf product? If you need a custom solution, you'll need to find

custom java development services

with experience in Java developing the type of solution you need. If you're unsure what you need, it's a good idea to consult with a few different services to get an idea of what's possible. 

Budget: Second, you need to consider your software development budget.

Java development use-case

can vary widely in price, so it's crucial to find one that fits within your budget. 

Project Scope

: Finally, you need to consider the size and scope of your project. Some services may be better suited for small projects, while others may be better for larger projects. 
When looking to develop a software application for your business, always choose the right Java programming services by considering all of these factors.
Why Should One Use Java?
The answer is straightforward. There is a reason why Java has become such a popular language in software development. We'll look at the main reasons for the language's popularity here:
Cross-platform: Java allows you to develop an application on one device and run it on another. Thanks to the Java virtual machine.
Simplicity

: The Java language is simple to learn because it is similar to English and takes around only nine months for someone with no programming knowledge or experience to master.

Reliability

: Many large corporations prefer Java because of its high security. They create enterprise applications and are not afraid of being hacked or having malicious code interfere with them.

Diversity

: Many platforms and Java development environments are available to the developer. As a result, you have the option of using Java EE, SE, FX, or ME.

A massive community

: Because of the language's popularity, many programmers are available to assist you with problem solving. As a result, there are numerous forums dedicated to Java. And if you run into problems or make mistakes, you'll find a solution that could have been discussed five years ago.
Given these positives about Java, professsionals keep learning and exploring Java for their evolving needs, as the programming language comes with many benefits.
What can you use Java for?
The business world is experiencing a long-term shift to software-driven strategies. Earlier a few known types of Java development companies were there. Today, these are some common types.
Java Web Development
Java web development services encompass designing, testing, and deploying web-based applications and systems. Java is a versatile language used to develop anything from small websites to large-scale enterprise solutions. 
For example, you may have used many popular websites and services that have been developed using Java.
Java Mobile Development
Java mobile development services involve the creation of apps and games for mobile devices such as smartphones and tablets. Java is popular for mobile development due to its portability, security, and performance. 
So, millions of children hang out in Minecraft and play the Simpsons or Angry Birds on modern phones. But it was these cult games that were developed in the Java language.
Java Desktop Development
Java desktop development services include creating desktop applications and software using the Java programming language. Desktop applications are typically used by businesses and organizations to increase productivity and efficiency.
So, the list of Java desktop programs includes antiviruses, organizers, and even calendars. Simply put, Java desktop development is an application that simplifies a PC's use and takes it to a new level.
Java Cloud Development
Java cloud development services include creating cloud-based applications and systems using the Java platform. Cloud computing is a rapidly growing field that offers many benefits, such as scalability, flexibility, and cost savings.
Java Big Data Development
Java big data development services encompass the creation of applications and solutions for working with large data sets. Big data is a term used to describe data sets that are too large and complex to be processed using traditional methods. Java is popular for big data development due to its scalability and performance.
Java Software Development
Java software development services encompass the entire process of creating software applications using the Java programming language. This includes everything from designing and coding to testing and deployment.
Cross-Platform Development
Cross-platform development services refer to creating applications that can be used on multiple platforms, such as Windows, macOS, and Linux. Java is a popular choice for cross-platform development due to its portability.
Java Enterprise Development
Java enterprise development services involve creating enterprise-level applications and solutions using the Java platform. Enterprise solutions are typically used by large businesses and organizations to streamline operations and increase efficiency.
Backend Development
Backend development services refer to the creation of server-side applications and systems. Java is popular for backend development due to its scalability and performance.
Outsource Your Java Related requirements
This refers to hiring a third-party company to handle all or part of your Java development needs. This can be a cost-effective way to get your needed expertise without hiring in-house developers.
How to find the best professional Java development company for your business needs
For your project to succeed and not run into problems during development, you must choose a proven java development company. When selecting a prospective Java development partner, thus it is worth considering many factors and nuances. Here we will look at them.
Decide on your project

: This includes a complete understanding of what you need, what goals you set for yourself, your budget, and the deadlines. Once you can answer these questions, the sooner you can pick up a small list of those companies that are potentially suitable for your project.

Check everything yourself

: Since it's a highly commoditized market, it's important you review the companies in various parameters. Pay attention to both positive and negative reviews, organization history, experience in Java, Java team size etc. This approach will help you get the full picture.

Avail Trials

: If you have a list of companies that offer a trial period, be sure to agree and check each agency's performance before entering into a contract.

Speak your needs

: Proper communication during project execution is essential. If you can set the goal for your employees and give them a complete picture of your expectations and what your project will be like, you will be successful.

Prepare for difficulties:

. During the development of an application, you will encounter problems. If you have the opportunity, it's best to think through these scenarios in advance and prepare a solution, or at least be ready to try to solve problems.
Keep in mind that offshore development can be a great cost-saving option, and when you wisely choose a Java development company for offshore development you can benefit in many other ways apart from cost competitiveness.
Bottom Line
With the increasing role of software applications in business management and decision-making, the demand for different types of software has been steadily growing. Most software applications are Java-based which offer different types of Java development assistance. 
Undoubtedly, there are hundreds of thousands of Java development companies in the United States (US), and you will have to progressively filter out the company before you identify the partner. You can chart out the right roadmap for your custom software development project using Java by consulting us.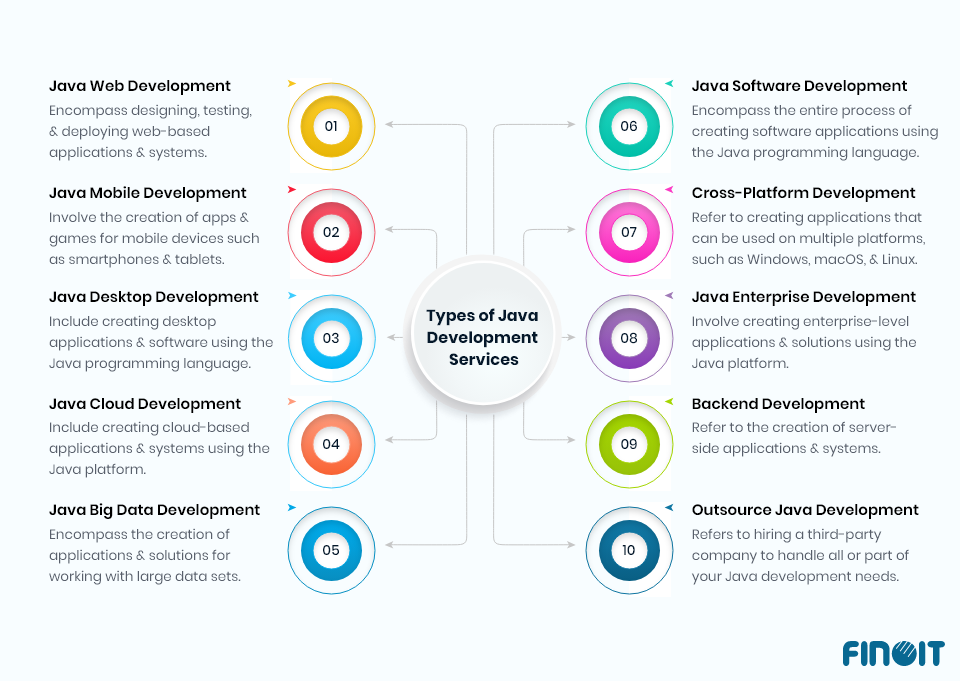 FAQ
Can Java be used for web development?
Yes, it's a very popular language for web development, particularly on the server side. Java web applications are internet-based distributed applications. We can create dynamic web pages with Java, allowing users to interact with the interface.
What all types of development Java can be used for?
A range of things like Cloud apps, Enterprise web and mobile app, database driven systems, web application development, desktop apps can developed using Java programming language that people build and use in current industry practcies.
How long does it take to learn Java?
For a person without knowledge and experience in programming, learning Java takes an average of six to nine months while a programmer with expertise in other stacks may get well acquainted within three months of so.
Book a Free consultation
Drop in your details and our analyst will be in touch with you at the earliest.
USA
6565 N MacArthur Blvd, STE 225 Irving, Texas, 75039, United States