What Are the Importance and Objectives of Custom Software Development?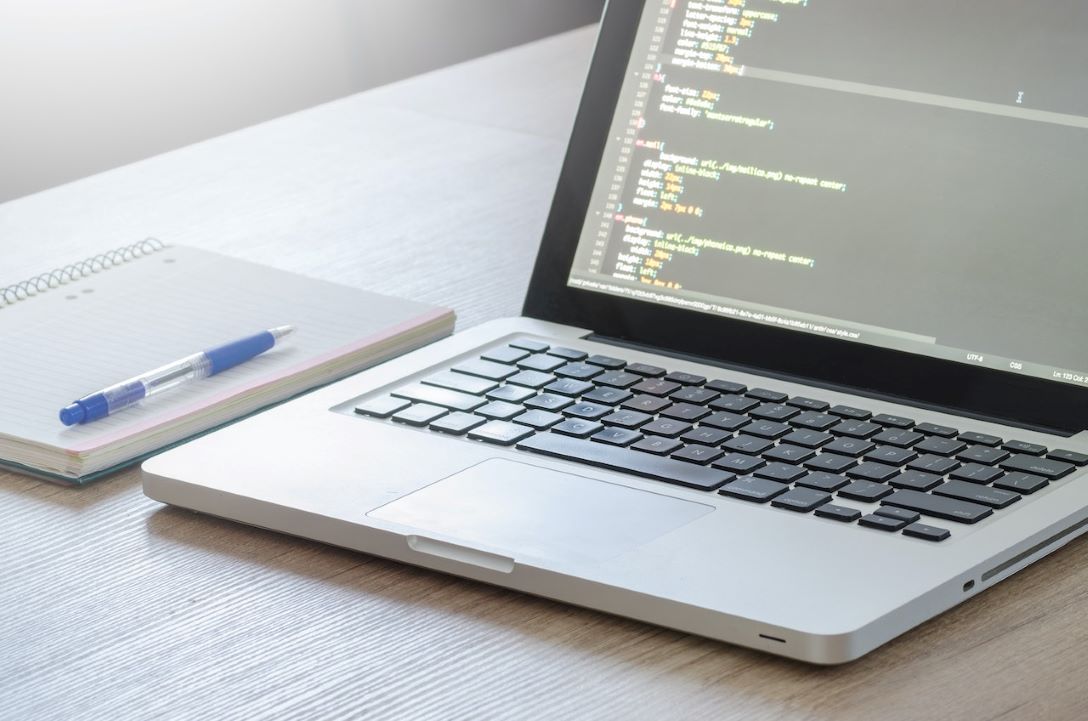 Before developing a digital product, businesses must carefully consider their needs and objectives of custom software development. They should also choose the most experienced and the best custom software development company to help them with their project.
In today's competitive environment, developing software or an application that meets specific business requirements is essential for survival.
Furthermore, no business need can be generalized. Business processes and specific teams do have unique requirements that necessitate specialized solutions. This is where custom software development comes into play.
Let's find out the objectives and benefits of custom software development.
What is Custom Software Development?
Custom software development develops tailored software solutions for a company or organization. The primary goal of developing custom enterprise software solutions is to assist businesses in running more efficiently and effectively by providing tools tailored to their specific business requirements.
Creating a custom enterprise application can be a time-consuming and expensive process. Before beginning a custom application software development project, businesses should consider their needs and objectives. In addition, they should hire a reputable, experienced enterprise software development firm to help them with their project.
The Importance of Custom Software Development
While custom software can be costly, and businesses can expect a significant long-term return on investment (ROI) compared to purchasing pre-packaged software.
Every company will have a distinct business case for custom software. However, a few advantages businesses gain from investing in custom software include:
Increased workflow efficiencies resulting from software optimized to meet specific business requirements.
Direct integration with other software tools in an organization's tech stack can help improve business process efficiency and reduce the overhead of maintaining third-party integration tools.
Enterprise software developers who worked on the project can provide dedicated application maintenance and support.
Extensibility and future-proofing against changes in business requirements and growth.
How to Write Good Custom Software Development Project Objectives?
The project objective should be specific, with no room for interpretation by the team. When the objectives are met, they should be measurable. They must be aggressive to put you to the test and push everyone out of their comfort zones. They must be realistic for the team to believe they can achieve their goals. Finally, the goals must be time-bound.
Here are some pointers to help you develop the best project objectives:
1. Timing
At the start of the project, you must define your project objectives. Remember that these should guide the outcomes of your projects and thus should come first.
2. Objective statements that are brief and precise
When writing project objectives, make sure the statements are brief and to the point. Your project objective does not have to include every detail. Most first-timers make this mistake, which results in poorly written objectives.
3. Use the SMART method
When developing project objectives, you should use the SMART framework. The result is a set of realistic and achievable goals that will serve as the ideal project guide. Specific, Measurable, Achievable, Realistic, and Time-Bound are the letters in this acronym.
We went over the specifics earlier in our discussion. Let's take a look at the remaining letters:
Measurable- Your project objectives should include measurable elements that will allow you to assess the success of your project.
Achievable- Your project objectives should be attainable within the scope of your project. As a result, your project scope should be realistic.
Realistic- When developing project objectives, consider the available resources. They should be things you can do with your resources, and in the time you have.
Time-bound- When developing project objectives, keep in mind the length of your project timeline. They should correspond to the timeline.
Objectives of Custom Software Development Project
Project objectives are critical components of project management. They provide you with a standard for determining the success of a given project. As a result, for a smooth project management experience, ensure that your objectives are clear and attainable.
Develop and adapt to changing needs
Create new opportunities or strengthen your competitive advantage
To increase productivity, replace or help consolidate existing solutions.
At a lower cost, replace or assist in consolidating existing solutions.
Make it easier to integrate legacy applications and data.
Meet any exceptional privacy or security needs.
Handle industry or business-specific information and data
Unique business processes, and transactions should be supported or automated.
Internal and External Custom Software Development Objectives
One of the first decisions to make after evaluating the needs of your software development project is whether to go with internal or external custom software development.
Internal software development entails creating software using the skills of your internal or in-house team. External custom software development entails working with a third-party provider with specialized skills or outsourcing software project to develop quickly and efficiently.
Both approaches have advantages and disadvantages, and you should weigh them before proceeding. should be taken into account.
The best approach for your project will be determined primarily by factors such as communication, timeframe, expertise, and budget. Let's start by delving deeper into the goals of each approach.
Internal Custom Software Development Objectives:
1. Specific solution
Many businesses use in-house software development to provide customized solutions to their clients. This enables them to tailor the software to the needs of their business and customers. In-house software development also aims to control software quality and ensure it meets standards.
2. To boost adoption
One of the most important goals is to integrate the software with your existing systems seamlessly. When using off-the-shelf software, you are frequently forced to change how you do things to fit the software, which can be expensive and time-consuming.
Internal custom software development creates software tailored to your company's needs and can be quickly integrated into your existing systems.
3. To provide robust security
This goal entails ensuring that security is a continuous concern rather than something considered at the start of a project and then forgotten about.
4. To ensure complete individualization
The goal of internal custom software development is to create the personalized features and functionality that their customers require.
5. Increasing flexibility and scalability
The goal of internal custom development is to tailor the software to their specific needs and requirements. This means the software can be easily modified and changed as needed, making it far more versatile. In addition, allow it to be scalable so that it can grow and expand as the business grows.
External Custom Software Development Objectives:
1. To achieve high scalability
When the software engineering project is going well, and your desire to accelerate its progress is evident, external custom development allows you to change course quickly and efficiently.
When using internal workers, appointment and preparation processes become overwhelming and expensive. Employ an offshore development team as well because your experts are adaptable and capable of expanding or contracting around the clock, allowing such decisions to be distributed immediately.
2. To accelerate market adoption
Following the presentation of system outcomes analysis in a project plan, external customized software development services ensure immediate results. They initiate the critical priorities required to deliver the expected results while working within the Scrum and Agile constraints and procedures. This meets the software development objectives for delivering it to consumers while reducing marketing time.
3. Significant cost savings
When you outsource custom software development, you save 70% on recruitment time, human resource expenses, training efforts, and technology management.
Another goal of external software development is to avoid costs such as incentives, full-time employment policies, and paid days off. You also avoid hiring new developers and extensive testing.
4. Risk Reduction in Projects
New software development and delivery carry inherent risks, such as coding errors, missed deadlines, incorrect calculations, and unattainable goals.
External custom development aims to reduce the risks associated with developing software products by outsourcing software development projects to a top-tier project management system. This results in a track record of success in developing applications that consistently return ROI.
Conclusion
Because of the massive increase in online transactions, the demand for custom software solutions is rapidly increasing. It's time to unleash the full potential of custom software development. Bespoke, tailor-made, or custom software is in high demand, which raises the demand for software developers.
Finoit, a versatile custom software development company, has a pool of experienced professional developers with significant expertise in every domain. Our software developers strive to deliver the best results possible in accordance with the project specifications.
So, what are you holding out for? Share your specifications and get in touch with our experts for your dream project.
Book a Free consultation
Drop in your details and our analyst will be in touch with you at the earliest.
USA
6565 N MacArthur Blvd, STE 225 Irving, Texas, 75039, United States