Top 10 Mistakes Made by Companies While Hiring Freelance Web and Mobile App Developer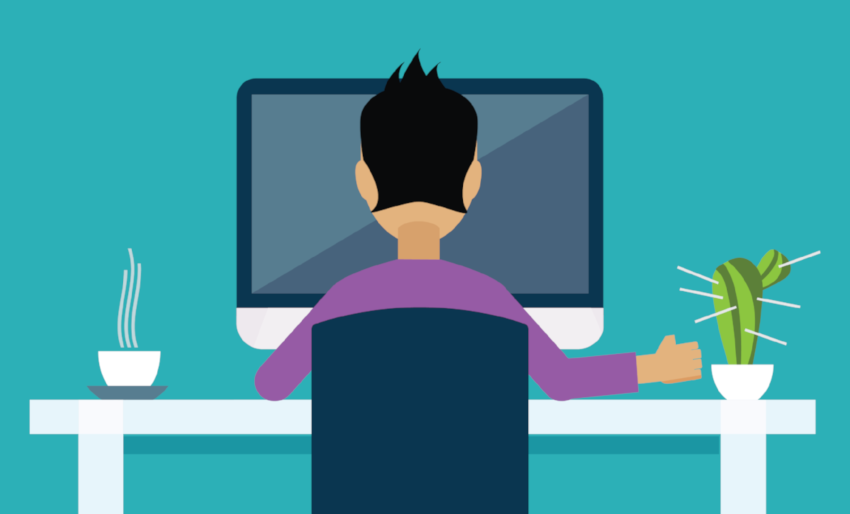 Outsourcing, or hiring people to work for a business part-time has become a common thing nowadays. Companies need an employee at a certain position to do something for them on a single project, and when this is done they simply don't have the need for that position anymore. This is why organizations turn to hiring freelancers.
Developers are one of the most common roles that get hired this way, because of the nature of the job and because there are simply a lot of them working as freelancers. Although this model of filling the need for a certain period of time can be quie beneficial for any company, there are things that could go wrong.
A lot of companies make mistakes in choosing the freelancers to do the job and they end up wasting time and money without achieving the goal they've set. Here are some of the biggest mistakes you should avoid
1. Hiring the cheapest freelancer
Getting off cheaply is not always the best thing to do. If someone's fees are really low, then this might mean that this person is a really bad programmer. Hiring an incapable programmer could waste you a lot of time, without providing you with the product you need, and this will cost you more than the money you save on fees.
2. Hiring someone without any experience
There are a lot of developers online looking to and a gig. In this huge crowd, you can find a lot of people who haven't yet done any work, avoid them. You need someone who has already done something in the past and has knowledge of how everything works. Simply put, people with experience guarantee you reliability.
3. Expecting too much from a single developer
When hiring a single developer, you need to be realistic and understand that one person cannot take care of major projects that require teams to be finished. Programing has lot of categories and if you are looking for a PHP developer, you cannot expect that this person will also know how to do Java and C++ as well.
4. Not clarifying the goals
When looking for a developer, make sure that you explain what your goals are and what you want them to achieve after the project has been finished. This is how you will find people who are confident that they can do what you ask and understand your needs.
5. Not explaining for how long you will need their services
Knowing for how long you will need a developer is both important for your company and for the person you are looking for. Freelancers like their flexibility and you need to explain to them straight away how long you will need their services, to see if they are up for it. On top of that, they can also assess whether or not they are capable to get the job done in that time.
6. Not going through their portfolio
Make sure to ask the developer for their full portfolio if they haven't displayed it. This is how you can see if they've worked on something similar as what you need and, on top of that, you can contact their previous employers to tell you more about their work.
7. Not testing the developer
Testing the developers is also very important to see whether or not they really know what they say they do. Arrange a skype interview where you will prepare important questions to ask them and you can even give them a small task to see how good they are.
8. Forgetting to check their job success score
Most of the freelance platforms for developers such as Upwork and Freelancer have job success scores. This is the number of successful jobs a certain freelancer has done. Look to find someone who has a lot of those.
9. Hiring the first candidate that seems good
Finding a first good candidate that seems capable is a good start. However, you should not be in a rush to hire that person instantly. Do a bit more searching and see how many others you will find. When you have a couple of potential candidates, compare their pros and cons and choose the best one.
10. Offering very low fees
It's true that most freelancers have lower fees than developers that work full-time for a company. However, you shouldn't look to take advantage of this and always try to pay lower fees. This will make it difficult for you to find a good developer, and even if someone accepts this fee, the person might realize that they are paid very little and start slacking off.
These are the 10 biggest mistakes you should look to avoid. Pay attention to these things and you will find a good freelance developer that you will be happy with.
Finoit Technologies is a renowned mobile app development company providing web development services and iOS/iPhone app development services. We have developed over 450 mobile apps, and have assisted many solopreneurs in their journey of startups by functioning as a tech partner and rolling out their product ideas. For questions/queries, you may write to us at [email protected] for any query or requirement you may have related to hiring of freelance mobile app developer
Book a Free consultation
Drop in your details and our analyst will be in touch with you at the earliest.
USA
6565 N MacArthur Blvd, STE 225 Irving, Texas, 75039, United States