Why Legacy Application Modernization is Necessary to Accelerate Innovation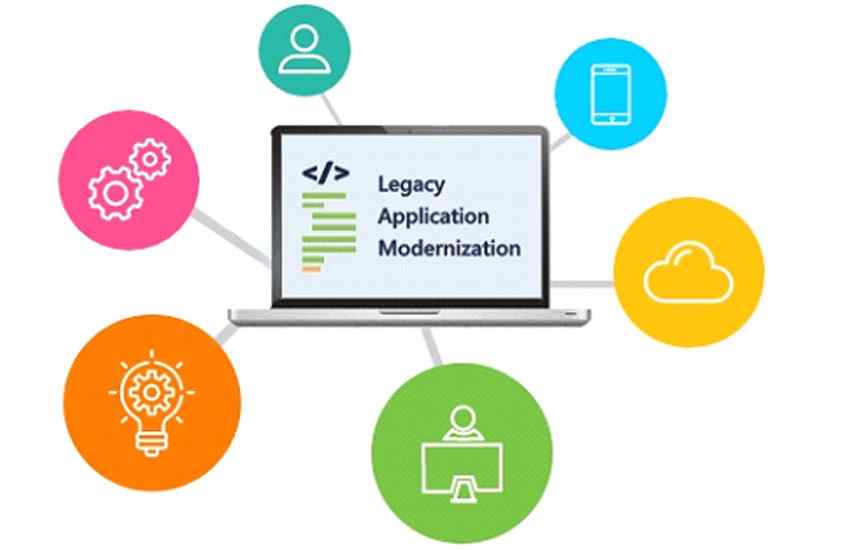 'Old is Gold' is true for many cases but certainly not for technology. The dual-core processor that ruled the computers in 2005 can never be better than the new 9th Generation Intel® Core™ X-Series desktop processors.
Not until you have emotional memories attached to it or you don't wish to upgrade the system because you believe adopting new tech is not in your best interest at this stage.
But businesses neither run on emotions nor delays are always in the best interest of a company. Accelerating innovation in the existing business scenario calls for legacy application modernization from time to time—of course with strategic planning.
Many organizations refer to legacy modernization simply as the replacement of older systems.
According to Stefan van der Zijden, research director at Gartner, "Replacement isn't the only option." Means a new system is not always the best approach to handle legacy challenges.
To settle for the right option, business and IT leaders need to evaluate the legacy challenges from different aspects of objective, value, cost, risk & impacts, while emphasizing on how "modernization approach improves those aspects," said Mike Chuba, research vice president at Gartner.
So while analyzing the legacy challenges and defining approaches, companies need to evaluate the technology in context with the new market.
For instance, he elaborates that "A cloud strategy that doesn't continually evolve with these new service types will quickly become a legacy strategy."
But the problem is many companies get entangled between challenges and approaches and then began showing reluctance towards legacy application modernization.
What If Organizations Don't Modernize Legacy Application or Platform
Many business leaders do not outrightly reject modernization. They find some reasons for not updating the systems. Those reasons seem right at the time, but in the long-run, may hurt the business.
According to Mr Chuba, "Legacy modernization decisions must be made now." Else businesses will be exposed to the multiple risks of ignoring legacy system modernization, which are:
Risk of Losing Customers: If you will not provide your customers with the latest applications, somebody else will. And once your customer will develop the habit of using advanced tech, they will no longer settle for less.
Wasting Money on Maintenance: Myopic analysis of the operation and maintenance cost could lead to incorrect estimation. For a short period, it seems alright to invest a particular amount of money on maintenance, but in long-run, migration is necessary for the survival of legacy applications.
Lack of Vendor Support: A simple example in the context of software development could be the way Oracle ends the support for Java SE 8 and inline, Google pushed Kotlin programming language for Android application development rather than Java. Both ways, companies using Java programming language need to take effective measures to modernize their legacy systems.
Reduced Pace of Innovation: When you use multiple legacy software to manage your business processes, you may unintentionally create data silos that are inaccessible for you. Means you don't have access to insight generated from the data, which ultimately weaken your decision-making process.
When Does Your Business Need Legacy Modernization
Today, being in the market is not just about 'survive and thrive'. It is about 'disruption' and you cannot disrupt the market without riding on the wave of the latest technology.
According to Dr Clayton Christened, best known for his theory of "disruptive innovation", which has been regarded as the most influential business idea of the 21st century, "The attributes that make disruptive technologies unattractive in established markets often are the very ones that consisted their greatest value in emerging markets."
In such cases, companies need to keep on investing in system innovation that adds significant value till the time they are fully capable to deliver a next-generation solution. They need to analyze the technology used in their vital processes and identify the legacy application.
Legacy application modernization is specifically necessary when:
1. The software does not perform as expected
If your software consumes too much time to load or perform even the standard task for which it has been designed then it is time to think about legacy application modernization. The software may not for different reasons, from technology being efficient in making the changes or believing in providing a solution.
Here is a quick checklist to find out whether your business software application needs legacy modernization:
Cannot keep up with the new challenges
Run on outdated technologies
Lacks flexibility
Not scalable, does not support expansion or new capabilities
Vulnerable to cyber-security threats
Operating and maintenance costs are high
If your software has most of these traits, it is time for you to consider legacy application modernization. Consult a reliable software development company to help you with legacy application modernization by analyzing the existing challenges and selecting the best approach to resolve the issues.
2. The application is device-dependent
No matter what application a company is using, it is important that the application does not restrict their business function to a particular device. For instance, if a company is using a mobile app for their operations, they must ensure that the software application works well on multiple mobile operating systems such as Android and iOS.
Besides, they must also ensure that the application is not limited to automation rather has been strategically designed for the business concerning data and operation.
A Red Hat survey reveals that "one third (35%) of organizations primarily are using mobile apps to transform how they do business." Today, the mobile app is not about automating the existing processes instead strategically using the device to "transform how they do business."
3. Excessive dependence on hardware
Maintaining hardware is tough for two reasons. First, administrative expenses are high of hardware and secondly, most of the hardware become outdated in a short time. Due to this, many companies are shifting to cloud platforms, such as Microsoft Azure, Amazon Web Services, and Google Cloud.
According to Sandy Carter, vice president of EC2 Windows and enterprise workloads at AWS, "Moving up to serverless enables them to focus on what matters to their business."
The cloud offers a range of business benefits; however, you need an experienced organization to help your IT infrastructure move to the cloud.
Do You Think You Need Legacy Application Modernization Services?
If you think your software application does not meet your expectations anymore or not enable you to increase the pace of innovation across the business process, it time for you to consider legacy modernization.
Book a Free consultation
Drop in your details and our analyst will be in touch with you at the earliest.
USA
6565 N MacArthur Blvd, STE 225 Irving, Texas, 75039, United States