How Windows Phone Could Revolutionize the Mobile Industry?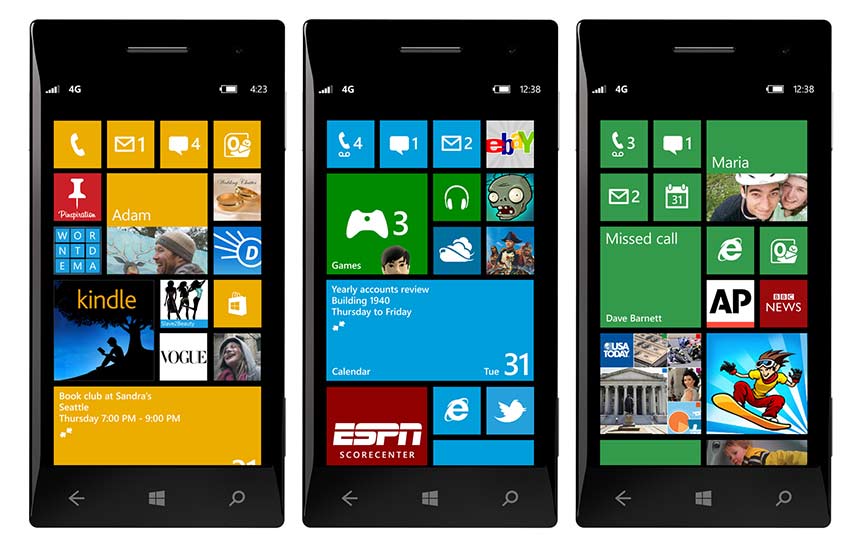 Ever since Windows Phone broke the ice in October 2010, it kept on attracting the users worldwide owing to its multiple features. Recently, with the launch of Windows Phone 8, the mobile OS from Microsoft has gained even more momentum and is seen as a feasible alternative to the already established Android and iOS market.
While collaboration with Nokia has immensely contributed to its widespread popularity, introduction of apps from renowned corporate houses especially for Windows Phone 8 backed devices has also played its part in the success of the OS. Hence, it would be worthwhile to know if Windows Phone 8 could really pose major threat to iOS and Android marketplace to introduce a revolution in the mobile industry. Let's find out!
Popularity of Windows Phone: Facts and stats
The below mentioned facts showcase the global popularity of Windows Phone.
As per IDC, while Android and iOS continued to dominate in terms of shipment volumes of mobile devices (Smartphones, tablets and phablets) in the second and third quarter of 2013, Windows Phone shipment witnessed a staggering Year Over Year growth of 156% in Q3, 2013.
Out of 9.3 million handsets shipped in 3rd quarter of 2013, 93.2% were from Nokia (8.8 million Nokia Lumia handsets).
According to a PR from Microsoft dated September 17th, 2013, The IDC Asia Pacific Mobile Phone Tracker has revealed that Windows Phone market experience the fastest growth in Q2, 2013 and consecutively for the third quarter, it came out as the second most popular choice of mobile OS in India.
 Besides India, Windows Phone is among the most widely used mobile OS in Latin America (including Mexico) as well
A report from Kantar, covering the period from June 2012 to June 2013 also discloses somewhat similar facts as it shows a persistent rise in the sales of Windows Phone devices worldwide, including Europe, North America and so on.
Reason behind growing essence of Windows Phone
Though Android and iOS platforms are still dominating the consumer market worldwide, Windows Phone is well on its way to give a tough fight to the top two players, as can be assessed through reports from various recognized bodies. Several important factors contribute to the widespread growth of the mobile OS:
Simple and easy: The concept of live tiles makes it easier for the users to use the smartphone as per their wish. The settings are easy to find and customize. Navigation is even simpler. The home screen can be populated with tiles as per one's choice. Swipes do it all with ease and comfort, be it to trigger the application list or to see the pinned tiles.
Kids Corner: The Kids Corner in Windows Phone lets the users to restrict the access of smartphone to only a limited portion for kids. By merely setting a PIN, they can tend their young ones to use only selected apps and features and hence prevent the latter from deleting contact details & emails, installing unwanted apps and so on. In case the child enters wrong PIN, even then the user is not locked out, which is great!
Better security: Considering the fact the software and hardware of all the Microsoft based Nokia phones are from the same developers, there is no security threat to Windows Phone mobile devices.
High profile apps: Apps from renowned businesses, media houses and game developers are making their foray into Windows Phone store. Some high profile examples in this regard include Mint-the money tracking app, i-Swarm – to monitor one's digital life, Pandora, Hulu Plus, Pandora, YouTube – all app versions of the original streaming video websites, Facebook, Instagram & Viber among the social media apps, NBC News, Vine, Waze and much more.
Aggressive Advertising: Microsoft is leaving no stone unturned in glorifying Windows Phone, which gets reflected in its catchy advertisements being currently on air via TV channels and Internet (read YouTube).
Social Integration: Windows Phone provides all the inevitable apps without whom people could become restless in the modern day world as they go without food. Users don't need to install any dedicated app to post their updates, it is all already there right in the phone as integrated facility, whether LinkedIn, Twitter or Facebook.
Office: Windows Phone handsets provide users with the advantage of using limited versions of MS Word, PowerPoint and Excel that could help them complete a thick of document creating, viewing and editing tasks.
Cloud support: Users can save their files on cloud with the help of SkyDrive, the integrated cloud storage service from Microsoft. The saved docs could be downloaded on smartphone for further modification and customization. MS also allows the users of Office 365 to register their Windows Phone for the same as well.
How Windows Phone would fare in future?
As far as the future of Windows Phone OS and devices is concerned, it is pretty bright. Especially if Microsoft could endorse its various strategies such as those related to cloud and cost till a long time, it is sure to reap the benefits as well, till a long time
Cost considerations: Though Android is a tough competitor in terms of cost of smartphone, Windows Phone still could compete better with iOS devices as they are much costlier. If MS continues to offer quality features at reduced cost, it is sure to steal the limelight in the better future.
Cloud: MS has made all its applications available for Windows Phone users as monthly or annual subscription service as a part of its Software-as-a-Service strategy. This would fit the budget of small and medium businesses and they can upgrade to newer app versions without expending much.
SkyDrive: Corporates can also benefit from SkyDrive and alongside, can subscribe or buy more advanced cloud facilities to ensure more data security, easy data access, etc.
To summarize, Windows Phone as of now is a major contender for third position when it comes to mustering popularity in the domain of mobile OS and devices worldwide. However, abiding by the facts and figures it could well pose a major threat to the other two leading players in the marketplace – Android and iOS, in the better future as well. Notwithstanding the unique features and affordable cost of Windows Phone, it still needs to get into its toes to compete with the likes of Android and iOS and hence ensure a better future for Windows Phone OS and devices.
Finoit develops interactive, user friendly and cost-effective mobile apps for Windows Phone. Our mobile app development company India possesses a sizable team to execute Windows Phone development ventures and can develop mobile apps for a range of business verticals.
Finoit provides affordable Windows Phone development services. Contact us today to avail our assistance to accomplish your craved projects in this domain.
Book a Free consultation
Drop in your details and our analyst will be in touch with you at the earliest.
USA
6565 N MacArthur Blvd, STE 225 Irving, Texas, 75039, United States