Wearable Computers: Can they Imitate the Popularity of Mobile Devices?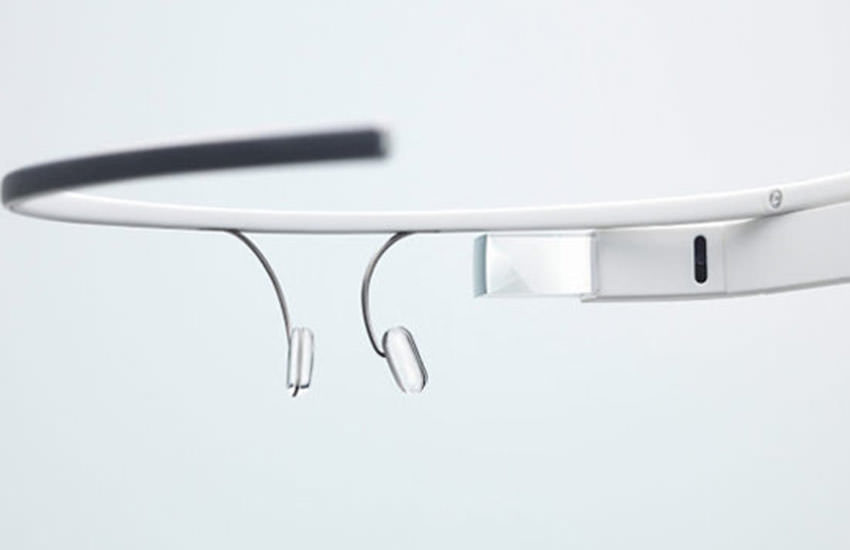 Technology sees no barriers no carriers, it comes instantly and rules the world, departs even more swiftly to make way for comparably better devices. In this streak, wearable computers seem to be gaining quite a moss in the contemporary times. Though smartphone and tabs dominate the tech arena of the modern day world, still the technology involving wearable computers continues to take a sneak peak now and then, inspiring the geeks to try out several sophisticated gadgets more often. Let's find out if this new trend is in real sense the future of technology or just another passenger in the technology flight.
What are wearable computers?
Technically speaking, they comprise small-sized electronic devices also known as body-borne computers or sensors that you can wear.  A computer like this could be anything, such as your shoes, clothing, glasses, jewelry, watches, even your flashy fingernails or artificial eyelashes. Wondering what these miniature computer versions are for? They provide computational support to important applications that serve a specific cause, while you are busy interacting with the physical environment through your hands, arms, voice or eyes, etc. You can use them for multiple purposes, like for health monitoring, behavioral modeling, to update you on the developments in media and IT field, to read human emotions, track sleep cycles, fitness and gestures such as handshakes, and so on.
The Impact
The concept of wearable computing has been inspiring gadget manufacturers since a long time now. However, in the recent few years, it has got a significant boost with leading manufacturers coming up with their own sophisticated products such as Galaxy gear from Samsung, Google Glass, Pebble Smart watch and more. All these and many other devices have almost intertwined with the digital lives of users worldwide. For instance:
Devices like FuelBand, Nike and Fitbit help health enthusiasts in recording blood pressure, heart rate, sleep patterns, etc.
Researchers at Taiwan University have developed a unique smart tooth sensor called as "wearable oral sensory system", which can recognize eating and talking habits of the users. The system involves placing the sensor inside an artificial tooth which comprises a miniature accelerometer to track the movement of the mouth. The information thus grasped is sent to the researchers through small wires.
A wristband developed at Toronto based company Bionym and named as Nymi takes over the realms from biometric systems as it uses a human's heartbeat to authenticate devices such as iPads, iPhone, cars, etc. The gadget does it with the help of ECG sensors.
LUMOback is another wearable gadget that helps in correcting the posture in just 3 days. It looks like a belt, which you can wear under your shirt and vibrates whenever you are in wrong posture. The paired iOS app that helps in this task is compatible with iPad, iPad as well as iPodTouch. Battery backup of 3-5 days and the ability to be charged via USB are among other of its beneficial aspects.
Future of wearable computers
Considering the widespread popularity of mobile devices such as smartphone and tabs, wearable computers are still comparably less used. However, they do have a very bright future ahead, which can be estimated by the growing sales of smart watches, gears, headbands, etc. Let's check out some of the prospective examples to cite its bright future.
In the forthcoming times, expecting ladies can detect brain waves and heart rates of fetal, early labor signs, etc., with the help of smart sensing stickers that they can apply on their belly, just like a tattoo or should we say, electronic tattoo.
Apple is also about to foray in this vertical with iWatch that is supposed to work as a home automation control, enabling the users to take care of various aspects related to their home from the comfort of their wrist.
As per a news published on Mashable, A Ph. D student from Brazil chose Beauty Technology for her thesis where she decided to work on giving the wearable computers a beauty touch, making them to resemble eyelashes, fingernails, etc. once transformed into reality, these accessories can help people open doors, change TV channels, etc., simply by the movement of their eyes and fingers.
All these indicate the volume of augmented realities the wearable devices promise in the forthcoming times. Another reason behind the possibly bright future of this upscale technology trend is the need for precision and time saving. People prefer going through notifications about a breaking news or an update on their twitter or Facebook profile, for the sake of saving time. In the wake of this fact, Wearable computers are the best time savers and indeed could be termed as future of technology and quite thinkable replacement for today's mobile devices.
Wearable computing is the next big thing to happen to the technology inspired world of the modern times. It has been enthralling the minds of inquisitive brands now since quite a few years but its impact is yet to be felt owing to the dominance of sound, sophisticated and sultry mobile devices. However, there is no doubt that the future of wearable computing is bright as it will only proliferate in the forthcoming times. The major reason behind its widespread demand in the coming times is the need for sophistication felt by the millennial populace of the modern day world.
Finoit is ever ready to keep pace with latest tools, trends and technology to provide its customers with advanced, timely and cost-effective services. We strive our best to incorporate emerging technologies for all our mobile and web app development endeavors.
To know more about our offerings or to avail our mobile and web application development services, feel free to contact us today.
Finoit Technologies is a renowned mobile application development company providing Web and iphone app development services. We have developed over 450 mobile apps, and have assisted many solopreneurs in their journey of startups by functioning as a tech partner and rolling out their product ideas. For questions/queries, you may write to us at [email protected]
Book a Free consultation
Drop in your details and our analyst will be in touch with you at the earliest.
USA
6565 N MacArthur Blvd, STE 225 Irving, Texas, 75039, United States