TikTok, Strava and Lyft: How They are Thriving in Competition?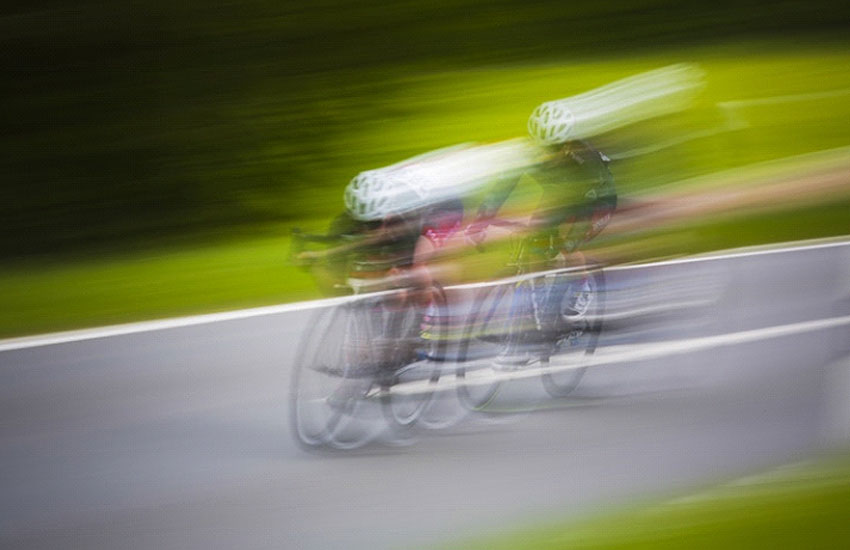 The user preferences and demand in the mobile app industry are so indeterminable that predicting what will work and what won't is the best way to goof-off time.
Industry predictions are not always correct or one-for-all, yet these predictions form the core of knowledge-sharing. Therefore, it is essential that the ideas of implementation to these predictions come with a sense of awareness of below-the-surface reality and adequate preparations.
If we take a look at the top 3 apps that survived years in the mobile app industry, we will find that all of them had three dominant elements: Team, Technology, and Strategy.
And since mobile app users are not reluctant to try new things, business owners and mobile app development companies have the opportunity to experiment with new ideas and emerging technologies.
So, let's take a look into the journey of the top 3 apps, how they formed and what made them exclusive to win the competition or at least stay relevant for years in the brittle mobile app market.
Top Apps in Key Industries and Their Unique Ways to Survive and Thrive in the Competitive Mobile App Market
The pace of the overcrowded mobile app market is high and unforgiving.
The companies that survived and thrived in the competitive mobile app market has interesting stories to tell. Here are the top 3 mobile apps and amazing stories of companies who pushed the edges of risk-taking, strategy, and innovation.
TikTok
Industry: Social Media
When Byte Dance launched TikTok in 2016, it had already tasted success with its flagship product, Jinri Toutiao ("Today's Headlines") in China. This favorable experience of the market stayed with the company, giving it a glimpse of "what works" at a very early stage of its inception.
ByteDance first and the latest product has one thing in common i.e. AI technology. In fact, the founder of the company, Yiming Zhang, as published on its website, "saw the opportunity to combine the power of Artificial Intelligence with the growth of the mobile Internet", which made the company launch mobile-first products powered by machine learning technology.
The mobile app, TikTok, is an advanced AI-powered platform that uses NLP (Natural Language Processing) and computer vision technology to understand and analyze text, images, and videos. This means the short-form video app is not only providing entertainment to the users but also in the background reading the user-behavior and patterns.
Now that the app is officially one of the most downloaded apps in the world with figures soaring 800 million installs worldwide, it has been successfully able to make the top tech-giants like Facebook and Google give it the much-coveted attention and respect on the technology tables.
Three things that worked for TikTok:
For example, you can see that the ByteDance's Jinri Toutiao also catered to a section of the audience with interesting yet "clickbait" content. TikTok is also popular among the similar audience, mostly teens, which is a good market for companies, although, ways of advertising on the short-form video app is still unfolding.
AI technology and the algorithm approach
The AI technology and the algorithm approach to the content that ByteDance adopted is the key reason for its success in the market.
Acquisitions and persistence in the development of similar apps.
After the success of Toutiao, it didn't stop exploring the market, instead launched and acquired many similar apps, such as Helo which supports 14 vernaculars, brought Flipagram-a short movie making the app and rebranded it as Vigo Video, acquired Musical.ly that almost doubled its customers base.
With the funding from top-notch investors like SoftBank and Sequoia Capital, it seems ByteDance is going to savor the taste of success for a long time.
Strava Running and Cycling GPS
Industry: Lifestyle
Give a profile check of the Strava's CEO, James Quarles, and you will know why the app is adding around a million new users every 40 days. With time at Instagram and Facebook to leverage, he has been immensely successful in transforming fitness tracking app into a digital community that people "join" and not "download".
This social fitness network app was launched in 2009, providing free service with no advertising to its users. The initial vision of the app was to create a commercially successful digital community, which it successfully did and in line is continuously increasing its user base.
If we take a look at why Strava Running and Cycling GPS fitness application thrived in the market, I could find three apparent reasons:
A strong team working in line with the vision of the company.
There are many fitness apps in the market, but the difference is the vision and its team emphasis on the vision to make it a fitness community rather just an app. The experience of James Quarles with Facebook and Instagram enabled the Strava team to build an amazing fitness network application to provide shared experience to the users.
Breaking the monotony with new ideas to keep the users engaged.
When people work hard on their bodies, they want to measure and feel good about it. Strava schemed many features that provided a platform to the users to share their fitness related experience with other users. They launched Suffer Score but later on replaced it with "Relative Effort" for premium members.
Now, it's focusing on indoor activities, analyzing that users spend 55% of their time indoors. It also released an interactive heat map, which although brought together one billion activities and 13 trillion GPS data points, but not without controversy. The app also allows users to ride a pre-planned route to create doodles of their tracking.
New initiatives around the fitness application to explore the market for the product and increase revenue sources.
Since it is an ad-free platform, Strava's main source of revenue comes from the subscription-only premium version. To increase its revenue sources, Strava has introduced Strava Metro, where people can upload their rides and later the company will forge a partnership with authorities to improve infrastructure for bicyclist and pedestrians.
Lyft
Industry: Transportation
When you have a giant competitor like Uber and still you managed to make the space for yourself in the market, means your product is solving people's problem. And this is one big reason for any product to survive and thrive in the competitive mobile app market, no matter which industry it belongs.
Lyft entered the market in 2012 with a purpose and activism and it successfully filled the gap that Uber has left, or you can say, made in the industry, being one of a kind transportation network company commencing its operations in 2009.
Recently, Lyft celebrated delivering 1 billion rides.
Where Uber has been in regular conflict with authorities and local taxi industry, which effectively pose it as a highly disruptive company, and why not, it just took Uber 6 months to reach 2 billion rides and 1 year for 5 billion, Lyft posed as a responsible, environmentally-driven company.
Lyft marketed itself as a company with the vision to "reinvent cities around people, not cars". Lyft's VP of Marketing, Melissa Waters, explains that they want to build a more environmentally and socially responsible business and create a value-driven culture within the organization.
Let's see how Lyft managed to thrive in one of the toughest and highly competitive markets. The possible reasons could be:
Didn't get into competition
They know they can never (or at the moment) cannot outpace Uber, and so they built their marketing strategy on being no.2. Lyft never actually got into competition with Uber when it comes to ride-sharing app.
They simply marketed themselves as a company with better business culture and values (that Uber lacks, clearly evident with the resignation of Travis Kalanick, the CEO and one of the founders of Uber).
Balanced service types
Creating strategic similarities and differences in service types, which does not make Lyft like Uber but simply a cost-effective alternative, with all the basic options a mid-sized company can offer.
For example, Lyft enables the users to reserve a ride up to 7 days whereas Uber allows to schedule the ride up to 30 days in advance.
Means they have kept the service types almost similar, the range may not be broad as Uber but have tried to touch every type they could with their budget.
The Key Takeaways
Each of these companies fought different battles and won it by adopting their own unique approach. But there are several things that you must have found in common, which forms the key takeaways. Those are:
Team
All these companies built a team that had sound experience of creating or contributing to building great products. Experience of Strava CEO with Facebook and Instagram is a good example. Small businesses must learn about the mistakes businesses make while hiring a team, and make sure to take effective against it.
Well-planned strategy
From TikTok to Strava and Lyft, all new their audiences very well. They created an initial vision of whom to target with the app and developed strategies to achieve those vision. You can see that nothing comes randomly to them. There ideas and business-steps were highly focused strategies that helped them to achieve the expected business outcome.
Technology
TikTok used AI technology for their product, whereas Strava and Lyft relied on GPS. It is essential for modern companies to power themselves with the latest technologies to provide something new to the customers, while also make a business out of it.
Book a Free consultation
Drop in your details and our analyst will be in touch with you at the earliest.
USA
6565 N MacArthur Blvd, STE 225 Irving, Texas, 75039, United States