IoT (Internet of Things): Its Influential Impact in Revolutionizing Healthcare Facilities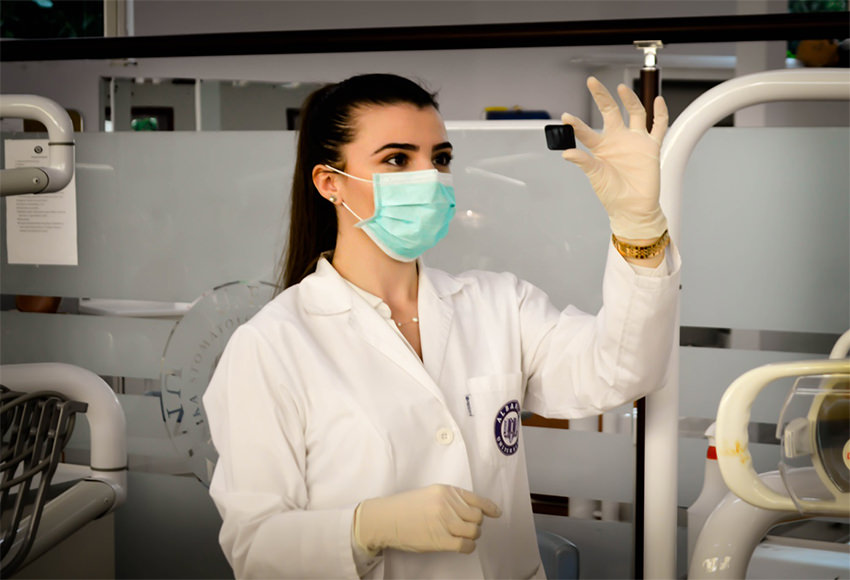 Healthcare is an industry which caters to the people and ensures their welfare. A healthcare business thus needs to continuously elevate its services to the highest standards.
Amongst the technologies that are playing an influential role in digital transformation in healthcare, the Internet of Things (IoT) has been leading the way. Considering the rising importance and use of IoT today, many healthcare businesses are choosing to partner with a specialized IoT development company to build cutting-edge IoT applications.
Many IoT service providers have already begun to help the healthcare industry, which is reaping benefits for . The Internet of Things (IoT) has transformed the way we live and work. It has made tremendous technological changes in the industry that improves people's health. When realized to its fullest potential, IoT implementation in healthcare will fundamentally change the way healthcare providers offer their services.
There are many changes that IoT has brought in the healthcare industry. From equipment supplies, patient care and monitoring, drug delivery and management, remote surgeries and remote assistance, there are multiple applications.
IoT services are proving to be life changing not just for primary treatments but also for patients with terminal illness. Many Experts believe that this is just the commencement, and there will be more IoT applications ready to expose and alter the way we look at healthcare industry. The application areas include Virtual Reality (VR), Smart Glass, Augmented Reality (AR), EMS Communication, Smart Labs, RTLS etc.
Tech giants such as Cerner Corporation, PhysIQ, Stanley Healthcare, Qualcomm Life Inc., Cisco Systems, Medtronic Inc., GE Healthcare, Proteus Digital Health Inc., Diabetizer Ltd. & Co., and Honeywell Care are fiercely competing to bring in innovative IoT solutions in healthcare.
These companies have dominated the healthcare scene with strategies such as collaborative research and development, development of specialized products for specific areas and acquiring start-ups with immense potential"
Influential Impact of IoT in Healthcare industry:
1. Telehealth: Isn't it the best when doctors can manage your illness with the use of digitization? The innovation of glucose monitors, smart pills, and hand wearable devices have already enhanced patient loyalty. Today, we have a plethora of wearable techs and applications that have significantly improved the health of modern consumers.
This has automatically started a revolution of telehealth monitoring. Besides that, many healthcare solutions devices are connected through the cloud that enables providers to dive into a pool of information to improve patient health.
2. Remote monitoring: With IoT, healthcare promises timely treatment and improved outcomes. Doctors can easily access patient's information from distant and remote destinations, which is crucial in emergency cases most of the time. On top of all, there is an abundance of smart healthcare robotic devices designed by health institutions to keep health updated. With such technology and tools, we have already made a better health eco-system.
3. Improved hospital management: IoT has also played an important role in managing the hospital. It's important to be equipped with technological advances for the benefit of people. IoT-enabled hospital equipment can be tracked and managed easily without any hassle.
"For instance, some IoT equipped hospitals have begun implementing "smart beds" that detects its occupancy and if a patient is attempting to get up. Such smart beds can also adjust themselves to ensure right pressure and support that is applied to the patient's body without the need of manual interaction of nurses."
Such IoT enhancement has supported the hospital with effective resource allocation, equipment management, and workforce productivity, For instance, it has helped cut down emergency room waiting times. IoT enabled equipment with scanners and patient vitals monitors have evolved the way we see hospital now.
4. Data management: Data has played an important role in almost every technological evolvement. Data-gathering is the most crucial field in healthcare facilities. The advent of IoT has welcomed numerous possibilities already with mobile apps.
People have started using apps to monitor their health and thus a lot of data is stored in the cloud that plays a dominant role in enabling device-to-device data sharing. Thus, the Internet of Things (IoT) has helped reduce the healthcare industry's dependency on humans and errors associated with it.
Conclusion
The possibilities of IoT in healthcare are massive. The Healthcare industry has already begun leveraging IoT's potential for improving service and business outcomes. The benefits are many for providers as well as patients. The chain benefits both end-users and customers alike.
Medical professionals, experts, and the consumers are welcoming data-rich technique. Hence, it is easy to predict that the Internet of Things (IoT) has revolutionized the way medical services are being consumed today and pictures a promising future.
Book a Free consultation
Drop in your details and our analyst will be in touch with you at the earliest.
USA
6565 N MacArthur Blvd, STE 225 Irving, Texas, 75039, United States