Entrepreneur's Guide to E-commerce Mobile App Development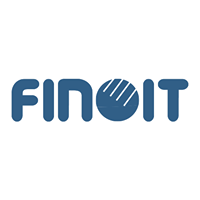 By
Finoit Technologies
The rise of Smartphones and consumers' preference to mobile apps demand online retailers to use the mobile platform effectively to meet the needs of modern consumers.
Tech-savvy consumers want everything fast and handy, and eCommerce mobile apps are a great way to connect with customers 24X7 and fulfil their requirements rapidly.
In the market, you will find many eCommerce mobile app development companies, but you must select a company that help you strike the right balance between consumers' preferences and trending technology.
Here's an infographic for modern online retailers, entrepreneurs who are planning for eCommerce mobile app development.
This short guide will provide you information on coveted topics like why eCommerce apps are essential and what are things you need to consider before you engage with an eCommerce mobile app development company.
Related Blog: Ecommerce Trends to Expect in 2019
Finoit Technologies is a renowned mobile app development company providing custom software development services and IOT application development services. We have developed over 450 mobile apps and have assisted enterprises and startups by functioning as a tech partner and rolling out their product ideas. We are a Standard Consulting Partner for AWS and have the expertise and experience to help transform the technology journey of our customers. For questions/queries, you may write to us at [email protected]