Apple Keynote 2016 – Key Takeaways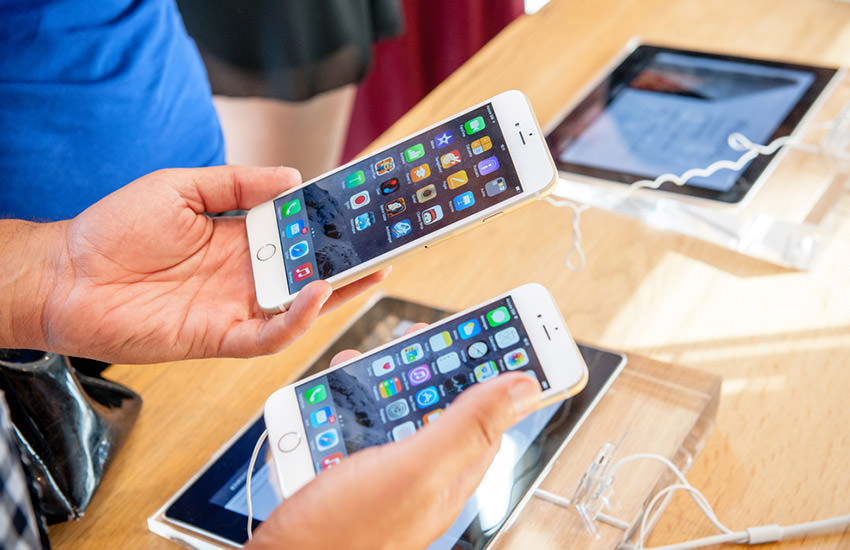 Every year in September, the Apple corporation presents new lines of a variety of their products. This year was very interesting, as the developers from this company have been working on new devices that were now shown to the public. Let's take a look at all of the important products that were presented at this year's keynote.
Apple Watch – Series 2
The Apple Watch Series 2 was the first new product on this year's keynote. The new smartwatch series comes with quite a few upgrades.
Water resistance – One of the major updates is that the new Apple Watch is now swim resistant, which swimmers around the world are going to love. Astoundingly, it is certified for a water depth of 50 meters, meaning that you can use the device in water for longer periods of time without any problems.
The watchOS – The new updated watchOS is going to be released on September 13th. The software is revamping the current interface of the Apple Watch and it is going to speed up already existing features. The focus of the new update is to make Apple Watch more independent.
Inbuilt GPS – The new series of Apple Watches are going to have inbuilt GPS. This is going to allow for further development of standalone applications for these devices. One of the apps that were used to showcase the new functionality is PokemonGo for Apple Watch. Another interesting app that was presented was the Viewranger, a hiking app that relies on GPS to guide those who love hiking, while also telling a story about the landmarks that people are going to see.
Improved fitness tracking – Apple has gone a long way to perfect fitness tracking devices which are going to be more precise now more than ever. The specific focus was on the depth of research that went into calorie spending measurement for swimmers, as it was added as a new activity due to the device now being waterproof.
Hardware – One of the things that was mentioned is the fact that new series Apple Watch is packing a 50% faster dual core processor, promising better performance. Additionally, it was announced that the processor is going to be placed in Series 1 Apple Watch products as well.
Teaming up with other big brands – There is a special version of Apple Watch created for people who regularly enjoy working out. The version is named Apple Watch Sport, in partnership with Nike. On the other hand, for those who want to add more style to their wrists, Apple teamed up with Hermes to offer unique and stylish cuffs.
Miscellaneous – Apple thought of all aspects in the lives of their users. Therefore, they have built in an emergency call option, when the button on the side of the watch is pressed for a longer period of time. Additionally, users can set up emergency contacts to which a call or message is going to be sent in a case of emergency.
These are the most important upgrades when it comes to Apple Watch, which clearly shows that Apple is going to continue supporting these devices and that they are planning to stay in this market for a long period of time.
iPhone 7 and iPhone 7 Plus
Two new phones were presented in this year's keynote. Let's take a look at the main improvements and features of these new phones.
Performance – Each year, Apple developers put in a serious amount of work into making processors much faster and better, compared to previous versions. This year was no different. iPhone 7 and iPhone 7 Plus now feature an incredible quad core A10 fusion core chip, which is over 40% faster in comparison to the A9, found in the previous generation of the devices. What makes this jump especially interesting is the fact that the new chip also uses less power, making it more battery friendly.
The quad core processor utilizes two lower clocked cores for less demanding tasks, thus saving a lot of power. On the other hand, if the user decides to play a game, two more powerful cores are used, offering incredible performance. When it comes to the GPU, the lower resolution iPhone 7's and the full HD display of the 7 Plus is powered by a 6 core GPU which also offers much better performance in comparison to the previous generation.
Camera – This year's keynote was focused a lot on the new iPhone camera. A lot of work went into its design, implementation and optimization. Judging by the showcased images, the new phone is capable of taking incredible ones. iPhone 7 is equipped with a single camera sensor, whereas the 7 plus features two cameras on its back. The sensor that is present in both smartphones is the 28mm f/1.8 aperture sensor. The additional one found in the 7 Plus is a 56 mm f/2.8 aperture sensor.
The back cameras feature 12 MP and the front one is sitting at 7 MP, with an aperture of f/2.2, promising much better selfies. There is special software behind new cameras which was developed to significantly improve face detection and focusing. Both iPhone 7 and iPhone 7 Plus feature image stabilization.
What made this year's camera talk very interesting is the utilization of the dual cameras on the 7 Plus model. Apparently, Apple is working on software which is going to make it easier to take professional like portraits. Additionally, the combination of these two camera sensors opens up the possibility of a 2x optical zoom, and up to 10x improved software zoom. The company also showcased a new quad LED flash, which offers more light for low light situations. Another important feature of the new camera is the capability of taking RAW photographs, which will give an option to iPhone users to retouch photos taken by the phone's camera. All these new camera features show that the users are going to be able to take much better photos.
Audio – There were a lot of rumors that Apple is going to let go of the headphone jack, which turned out to be true. The company now delivers lightning port earbuds with the iPhone 7 and iPhone 7 Plus, as well as a lightning to 3.5mm jack converter for all those who want to continue using their own headphones.
A completely new product was presented; the AirPods. These are specifically designed wireless earphones that are able to offer 5 hours of listening to music with a single charge. The special wireless connectivity is made possible due to the creation and implementation of the all new Apple chip, W1, which greatly reduces battery use, while offering high sound quality.
The announcement also followed several new Beats by Dre headphones which also use a similar chip for wireless connectivity. The chip itself also enables easier connectivity. One interesting feature is that you can access their Siri assistant by double tapping on the AirPods. The wireless earbuds also feature proximity sensors which are going to pause music from the moment you remove them from your ears and they'll continue playing once you put them back on. The AirPods are going to be supported by a variety of Apple devices such as MacBooks, Apple Watch and iPhones.
When it comes to the device's speakers, this is the first iPhone that features a stereo sound system, as one speaker can be found on the bottom of the device, whereas the other speaker is coming from the ear piece.
Storage – Finally, the tech giant has decided to go with more storage, as the iPhone 7 and 7 Plus now come with a 32 GB minimum of storage space, followed by the 128 and 256GB models.
Redesigned button – The button is no longer clickable, but it is pressure sensitive, which is made possible by the Taptic Engine that is located next to the button. It is a completely redesigned part of the new iPhone 7 and 7 Plus, offering a lot more customization. Third party app developers are now able to create different experiences for users, as the button now offers much more functionality.
These are the most important updates regarding the new smartphones released by Apple, which show that the company is working on a lot of improvements.
iOS 10
The iOS 10 is going to be released on the 13th of September, and users can expect a couple of cool features besides the usual improvements in safety and performance.
Notification access – Once you pick up your phone and take a look at it, the screen is going to automatically turn on to show you your notifications.
Siri's functionality – Siri is going to have access to a variety of third-party apps such as WhatsApp and Lyft, making it possible to give voice commands that involve the usage of these applications.
Fast camera access – It is going to be possible to access the camera very fast, by simply swiping left on the home screen.
There are many other tiny improvements in the new operating system, which are aimed at forming a better user experience.
Additional announcements
One of the cool announcements was made by the creator of Super Mario himself. A completely new Super Mario Run game is coming the iOS App Store. Additionally, the Keynote app is getting updated to support collaboration in the presentation making process, which is great for pupils, students and coworkers who would sooner or later team up to make a presentation.
These are the most important things that were announced during the Apple Keynote yesterday. It is clear that Apple is taking brave steps towards moving technology forward. We can only wait and see what the company has in store for the years to come, and what is going to be the topic of next year's keynote.
Finoit Technologies is a renowned mobile application development company providing Web and iphone app development services. We have developed over 450 mobile apps, and have assisted many solopreneurs in their journey of startups by functioning as a tech partner and rolling out their product ideas. For questions/queries, you may write to us at [email protected]
Book a Free consultation
Drop in your details and our analyst will be in touch with you at the earliest.
USA
6565 N MacArthur Blvd, STE 225 Irving, Texas, 75039, United States