Why Choose an Offshore Software Development Company?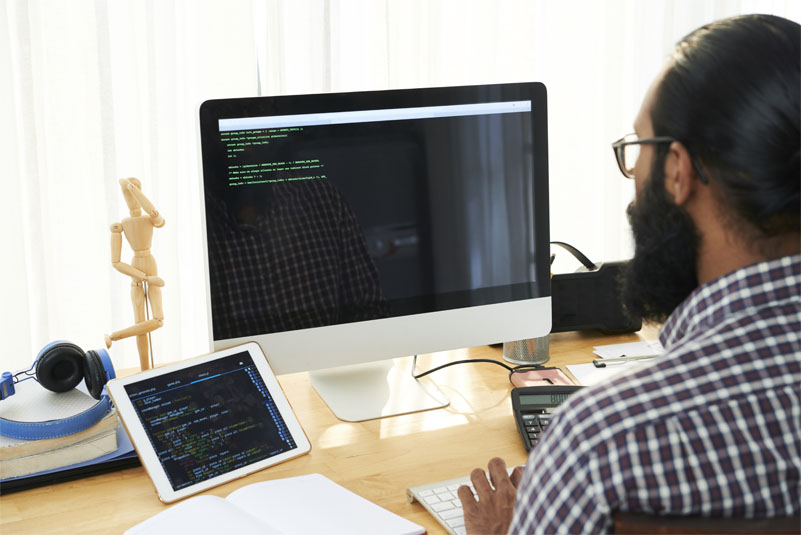 The need to develop applications has become more acute than ever. From desktop, web, and mobile apps to blockchain and IoT applications, there are a range of software applications that today's businesses look to continually develop. However, cost along with other factors often can create roadblocks to application development. Thus, businesses, especially from the US, Canada, Europe, and Australia are finding avenues to partner with a good offshore software company. Apart from cost optimization, the reasons prompting this move are many.
According to an HBR study, 73% of offshore arrangements support growth strategies of companies. Offshore software development has thus emerged as a flexible solution for businesses.
When you partner with the right offshore company you have control that your business needs in the face of uncertainty. Deloitte Consulting reported that offshore development has become a trend that started about the time of the pandemic and has been holding strong. BCG study has found that 89% of companies intend to strengthen existing relationships with their offshore development partners.
Since working with offshore partners has become an increasingly preferable choice, let's understand the important reasons as to what's prompting businesses to go for the choice of working with offshore software development companies.
Reasons Why Choose an Offshore Software Partner
It's not uncommon for Western companies to offshore their business processes to countries like India, China, Malaysia, Philippines, and countries from Eastern Europe.
Offshoring has become a popular business strategy as companies seek to take advantage of the lower cost of labor and discover untapped markets. But why exactly do companies choose to offshore their software development?
Well, you've landed in the right spot. In this blog, we'll outline the top reasons why companies opt for offshoring development of software.
Higher gains
When it comes to offshoring, everyone talks about lower costs. But let's get specific. Say you set up a seven person development team in India to work alongside your seven person team in the US. The pure salary difference is huge – comfortably three to four times cheaper. And that's just the beginning.
The total cost of doing business offshore (including premises, admin staff, legal work, payroll, developer salaries, insurance – the works) is typically 50% of the cost of your at-home developers' salaries. It's everything else – the offices, admin, and the like – that makes the biggest difference. Let's say $125k, which means the other $125k goes straight into your profits.
So why partner with an offshore development company? Well, not only is talent more cost-effective, but the quality of their work has improved. For example, IT engineers across India are getting the same education and training as Westerners, making them incredibly capable. Plus, the lower cost of living in India means that salaries remain smaller, regardless of the quality of service.
On the other hand, engineers in the US are extremely hard to find and expensive because of the talent shortage. So, while offshore company talent may cost more than they used to, they're still a better option for businesses looking to cut costs without sacrificing quality.
Vast array at your disposal
In the technology industry, It's getting really tough now to find people with the right skills for certain jobs, especially the really specialized ones. The ones that are the hardest to fill are the ones that deal with most sought-after technologies like security, cloud computing, and artificial intelligence, blockchain, or IoT. It's a real challenge for companies to find the right people for these roles.
IT leaders are feeling the heat to keep up with all the latest skills while sticking to a budget. And let's face it, building up your own in-house team can be cost-intensive and time-consuming, which is why outsourcing software development to experts overseas is becoming more and more popular.
According to Statista, offshoring software development is the top choice for IT leaders looking to save some cash. By tapping into the global talent pool, you can find skilled workers at much lower costs.
Take India, for instance. They've got over 5 million programmers over there! And get this, Indian developers are ranked in the top 10 most skilled software developers in the world by TopCoder. And they're even ranked 35th by SkillValue among the 100 countries with the best software engineers.
The Secret Sauce
A well-designed strategy is the new secret sauce in software development. Turning a brilliant idea into software that perfectly caters to market needs can be quite a daunting task in today's competitive market, especially for startups. You don't want to end up creating a product that no one wants or needs – that's every entrepreneur's nightmare. So, what do you do? Well, it's worth seeking guidance from a more experienced offshore company.
However, you might think that product development strategies vary by industry, target market, and a ton of other factors. There's no one-size-fits-all solution that works for everyone.
An offshore development agency uses a design thinking approach to co-create a product development strategy with you. Basically, it's a framework that lets you create products by looking at the world from your user's perspective.
The key features of this approach include empathizing with users, defining the problem, brainstorming potential solutions, building a prototype, and testing your solution. By using this approach, an offshore partner prevents the possible risks. So, apart from costs offshore strategy also helps tap into a large and talented talent pool that resides overseas.
Uncompromising Assurance
Undefeatable quality assurance is one big benefit of the offshore option. The reason is that offshore software firms operate in a fiercely competitive space, where they distinguish themselves through the quality of their services.
So, offshoring can be a real game-changer to ensure you end up with a quality product that's as risk-free as a bubble-wrapped, well-protected package. A good custom software development company that provides offshore services will thus always be focused on keeping quality on top of everything.
By working with a reputable offshore company, you can ensure that your products meet or exceed quality standards. Say goodbye to those pesky quality-related issues and get ready to exceed customer satisfaction. Plus, delivering high-quality products will make your business stand out from the competition.
Growth Certainty
Let's talk about the struggle that a business has to ride on when it comes to growth and expansion. As most entrepreneurs have all been there – trying to tackle every area of our business, but feeling like their employees are drowning in work.
As Max McKeown, English writer and consultant, once said, "Adaptability is about the powerful difference between adapting to cope and adapting to win." And what better way to adapt and win than by hopping on the offshore trend?
Timing is key, and with an offshore software dev company, you can evolve your business without the headache of hiring full-time employees. It's like having your cake and eating it too – recruit and scale without delay and watch your project and company thrive.
The advantage of difference
So, you know how when you're catching some Z's, the rest of the world is still up and about? Well, having a team from all around the globe means that while you're getting your sleep, the world's best tech talent is hard at work, cranking up your innovation and development!
To make sure things run smoothly, businesses that offshore successfully make sure there's at least 2-4 hours of time zone overlap. That way, you can hand over processes to your offshore team, and make sure everyone's on the same page by asking and answering questions. So, you are enjoying round-the-clock productivity.
Now, one of the biggest worries when it comes to offshoring is whether the team will blend in well. But fear not! A whopping 71% of businesses follow the trusty sprint model to ensure projects move forward smoothly. And it's not just a great way to manage external teams – it's like the perfect match for the offshore model! Following these models helps in making effective utilization of time-zone differences.
Catching up with fluctuations
Offshoring offers greater flexibility and helps with effectively managing changes. As you never know when things might shift, whether it's a sudden change in feature or building a new feature. That's why it's crucial to have an outsourcing partner who can roll with the punches and adapt to your needs.
The right offshore software development company won't just be flexible in their operations, but in their overall approach to business. They'll be able to pivot and adjust as needed, keeping pace with whatever new challenges come your way. It's a vital skill in today's fast-moving business world, and one that can make all the difference in the success of your outsourcing relationship.
Things get required time
Offshoring development frees up your valuable time which you can divert to focus on core tasks. When businesses may offshore their project, they allow themselves to focus more on their core business functions, resulting in better efficiency and productivity.
With an offshore partner at their disposal, businesses can concentrate on their core capabilities and give strategic projects top priority. So, while lowering their operational expenses they can refocus their resources on vital strategic activities like marketing, sales, and customer support.
Smoothness in support
Uninterrupted customer support is a hallmark of offshore development. When it comes to tech projects, it's not just about getting the software ready for launch day. There's a whole lot of work that goes into making sure it runs smoothly and stays up to date. From fixing bugs to answering customer questions, the job's never really done.
That's why it's important to have a solid team in place to handle ongoing maintenance and support. If you're working with an offshore development firm, this becomes even more crucial. You need a partner who can not only deliver great results on the initial project, but who can also stick around to keep things running smoothly.
It's all about staying competitive in today's fast-paced market. If you're not constantly improving and updating your software, you'll quickly fall behind. So when choosing an offshore company, make sure you're looking for a partner who can handle both the initial development and ongoing management.
Final Thoughts
"Outsourcing was the bogeyman of the '90's. Protectionists portrayed it as an evil that would take American jobs away. Yes, some jobs did go offshore as people feared, but it made the global economic pie grow bigger," noted Vivek Wadhwa, American technology entrepreneur and academic.
As we saw, the offshore option in software development is quickly becoming the go-to for many companies who are keen on optimizing their costs while maintaining quality.
And that's not all – offshoring means companies can now source talent from all corners of the world. With the tech market advancing at lightning speed, companies have got to adapt and stay flexible if they want to survive. So, offshore software development is just the ticket for those who want to remain competitive in this ever-changing landscape. If you are looking for a good offshore software company, then consider connecting our expert team to seek guidance in this direction.
Book a Free consultation
Drop in your details and our analyst will be in touch with you at the earliest.
USA
6565 N MacArthur Blvd, STE 225 Irving, Texas, 75039, United States